09 Jun 2023
Agriweld Launches Trailed Min-Dis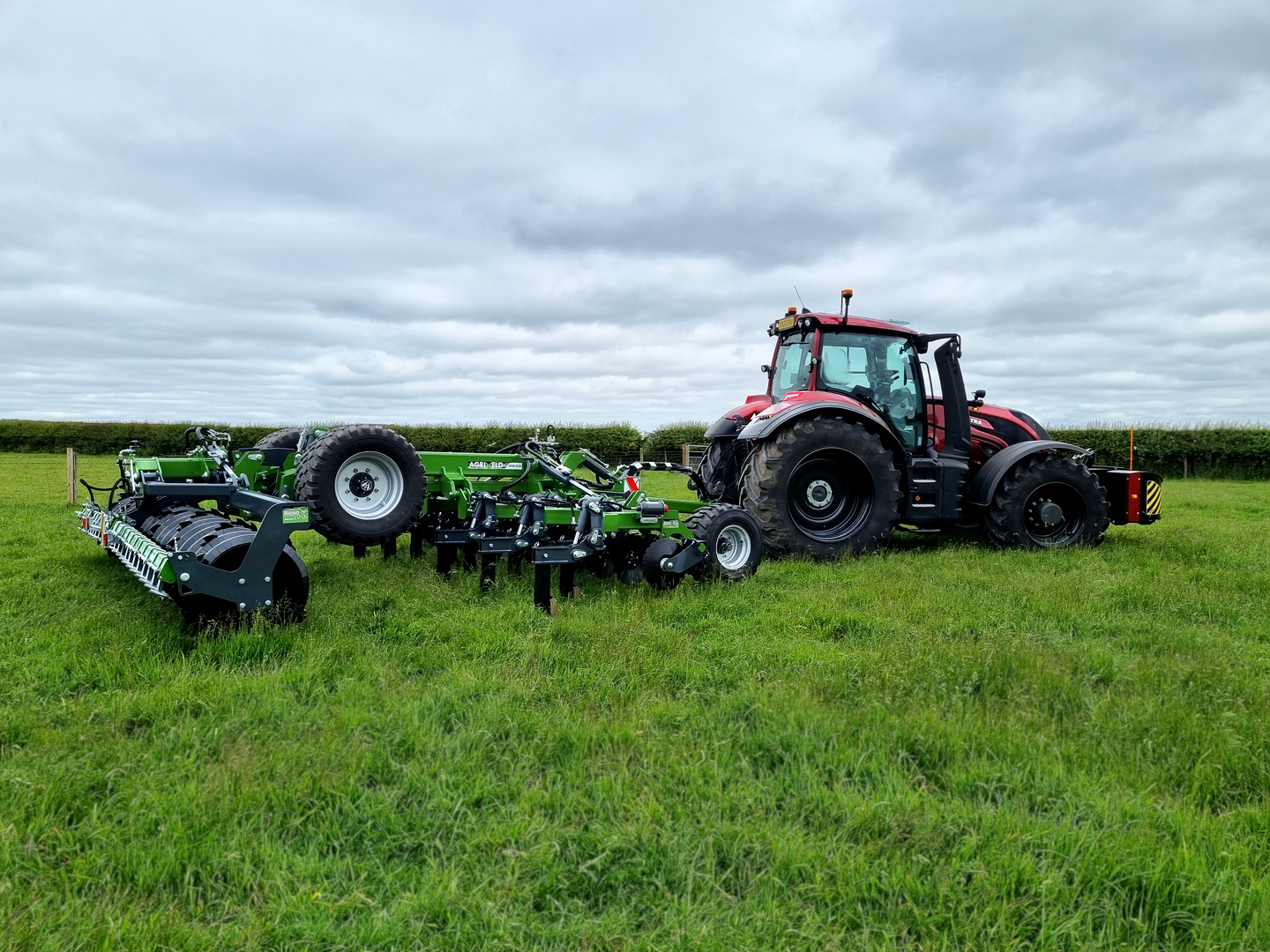 The latest addition to our popular Min-Dis range.
Building upon the popular Min-Dis family Agriweld has launched a new 6m version that has been created in a trailed version. This new option offers better road transportation performance and increases efficiency on the rear of the machine while in work.
The Min-Dis is a Low Disturbance Subsoiler is designed to lift and alleviate compaction and promote soil structure while causing minimum disturbance to the top layer of soil.
Angled Concave cutting discs cut through the top layer of the soil and trash allowing the low disturbance leg to pass through the soil with minimal disruption leaving the trash cover on the field to offer protection against water and wind erosion of the soil. The disc bar is fully height adjustable, independent of the legs.
The legs drive through the cut left by the disc to drive through up to 300mm in depth. The angled wings on the points lift and shatter the soil alleviating compaction, aerating the soil and helping water infiltration. All done with minimum disturbance to the top surface.
Hydraulic depth control allows for fine tuning of the machine and Auto-Reset legs not only offer protection but the ability to run with discs only in work.
The Agri-Packer closes things up at the rear to create a weatherproof finish and the fitted easy-clean scraper bar allows for the displacement of soil eliminating the risk of transferring Black Grass to other fields.
The 6m Min-Dis is showcasing at cereals 2023