21 Mar 2022
Air-Seal Products - The Premier Tyre Sealant - launches an online shop!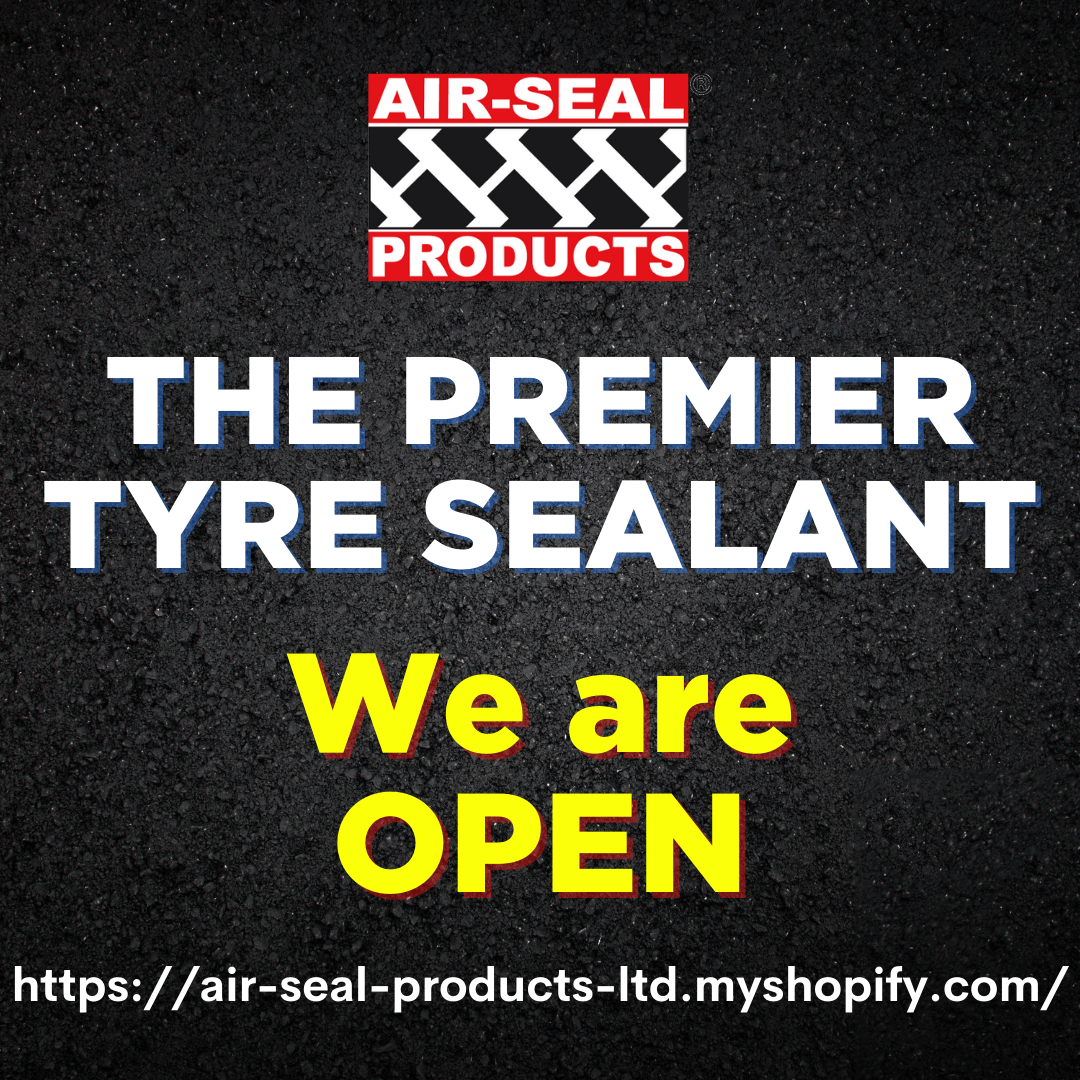 Air-Seal Products Ltd - The Premier Tyre Sealant - launch an all new and exciting online shop on the 21st March 2022! For the first time, this will allow customers that are searching for a puncture preventative solution to purchase Air-Seal's range of premium products online. You can view the online store here: https://air-seal-products-ltd.myshopify.com/
Air-Seal Products is a family-run business that has been supplying their range of premier tyre sealants worldwide for over 20 years. These premium tyre sealants are a major solution to tyre management and have been proven to reduce operating and tyre replacement costs. They can prevent 95% of punctures up to 30mm in the tread area of a tyre, giving a permanent repair for the life of the tyre. Air-Seal tyre sealants will help maintain optimum tyre pressure in a cost effective and safe way by stopping all rim, bead, and other slow air leaks. Meaning these sealants will increase fuel efficiency up to 3% and the life of the tyre up to a staggering 20%. This reduces downtime and the cost of a user's operation and mitigates their carbon emissions.
"Our online shop will be launching on the 21st March 2022, this will allow our customers to easily order our premium tyre sealants for quick delivery" says Ben Collard, General Manager of Air-Seal Products. "Many of our customers are owners and operators that are driving all day and therefore aren't available for phone calls. Our online shop means that these customers will be able to order in their own time."
The business prides itself on the meaningful relationships developed with every customer, each sales representative has their own customer base to support this and ensure continuity. Air-Seal Products wants to assure their customers that they "will still remain accessible to our contacts to answer any queries, the online shop just means that our products will be available to customers outside of normal business hours!"
You can still contact the team on 01823 674411 or email them at info@air-sealproducts.com. Alternatively, visit the website at www.air-sealproducts.com.