30 Apr 2021
Allerton Project Partnership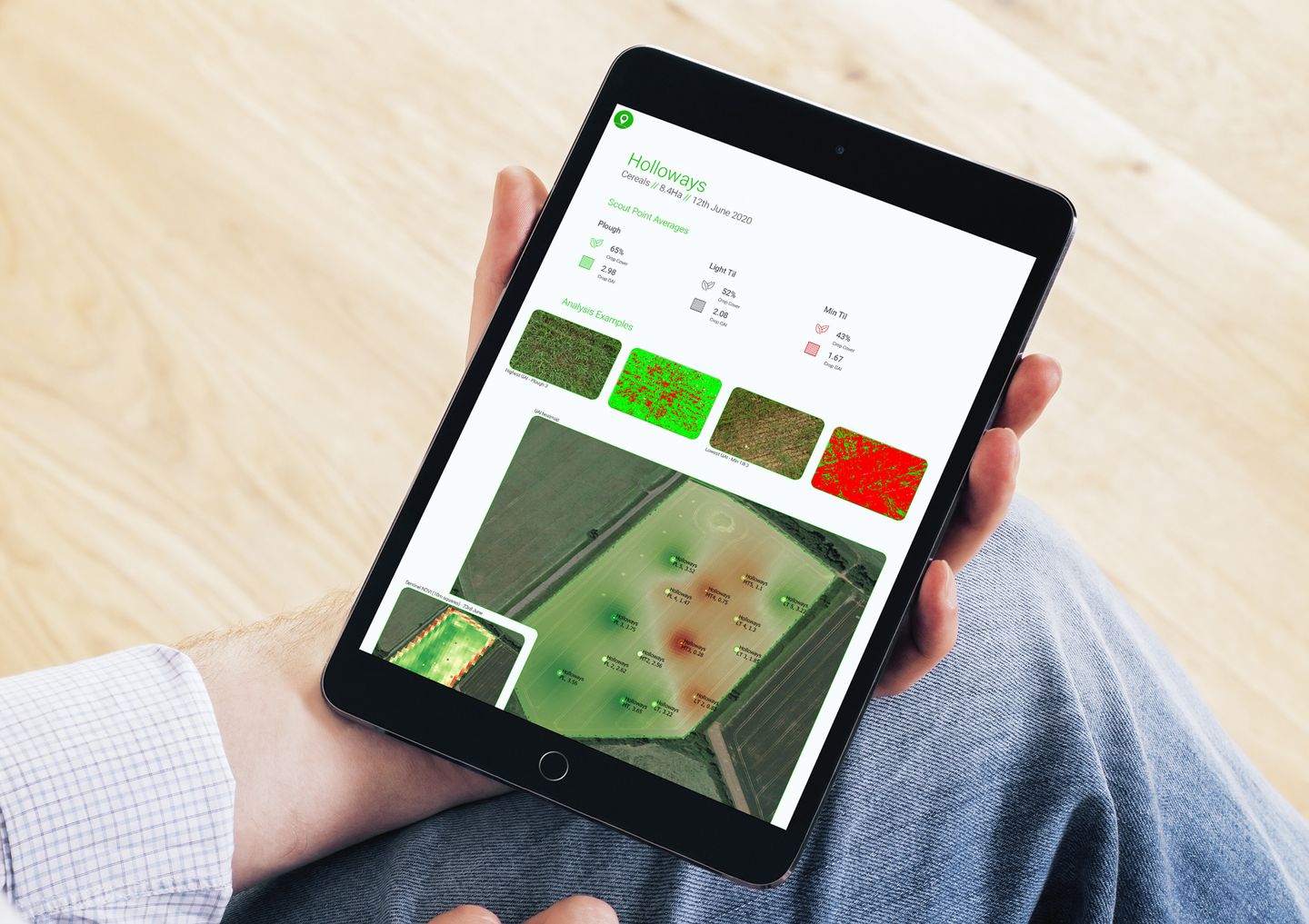 "I essentially do the groundwork from the air, before the researchers delve deeper into the science," Olly Carrick.
We have been working with Phil Jarvis and Oliver (Olly)Carrick at The Allerton Project in
Leicestershire which has been pioneering new farming methods since it was established in
1992. Their focus has always been on regenerative farming and using techniques that can
positively impact farming practices, so we have set them up with a drone and Skippy to see
how collecting more data, more quickly, can help them with their work.
Olly does most of the drone work and has settled in to using Skippy really quicky. He has
been using a drone to take arial images that can be examined and used to make decisions.
"I essentially do the groundwork from the air, before the researchers delve deeper
into the science," Olly Carrick.

Olly has been using Skippy to monitor broad acre crops including wheat, oats, and beans.
Skippy has helped him to determine the GAI in a number of trial fields that he practices
different cultivation methods in. For example, they have a plot that is ploughed, another that
is mid till and a third that is light till. The drone enables him to view those fields in a fraction
of the time it would take on foot, and he has instant GAI and images to share with his
colleagues.
Each of the plots being monitored has been assigned five scouting points. Skippy saves
these points so that Olly can fly to them regularly without needing to remember or reinput the
points. The points act as a benchmark between drone flights to compare progress. Because
Skippy remembers the exact point in the crop Olly can provide a direct comparison. This
means that he has more time to study the results and we can act more quickly.
Any map layer such as soil maps, yield maps or even topographic maps can be imported
into the software, using a phone to either save or photograph it.

"Once I have established the field boundaries I can plot as many points as are needed
to capture an accurate cross section of the crop. The drone decides the route and
there is no manual flying required once the points have been selected,"

Unlike satellite images, the drone is able to fly very close to the crop which provides Olly with
more detail and flexibility. The data enables him to accurately report on crop performance,
weeds, and pests. This helps the project to reduce the use of chemicals through more
effective integrated pest management, facilitated by faster and more accurate crop analysis.
In a field that was drilled with winter wheat Olly found signs of yellow rust. Skippy had
spotted that the GAI had changed in a corner of the field and suggested further investigation.
With multiple scout points in that field, it helped clarify the extent of the spread and enabled
Olly to act. This is how he anticipates the project, and other drone users, will be able to see
the full benefit of the software.
"We see a future where drones can identify weeds and pests early enough to reduce
our use of chemicals. This will benefit the environment as a whole but will also be a
financial benefit to farmers too," Oliver Carrick, The Allerton project