20 May 2021
Amazone launches the new Cenio 3000 much cultivator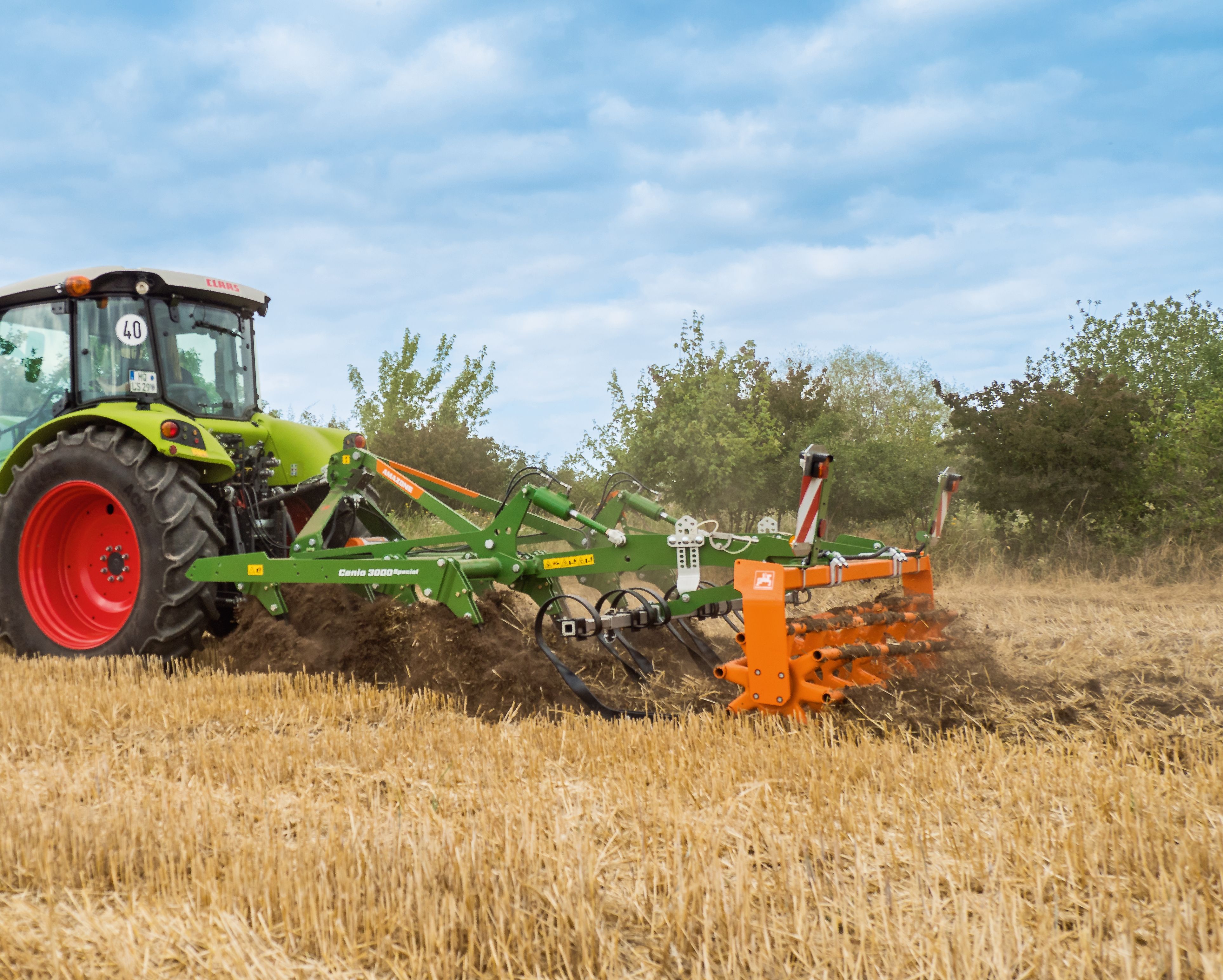 The Cenio, with 30 cm tine rows and a maximum working depth of 25 cm, keeps the 3 row tine layout of the Cenius but has 1 less tine and a maximum working depth of 5 cm less. The rear levelling discs or paddles back-fill the tine action to ensure a level finish before being consolidated by the following roller.
The Cenio range is available in 3 m, 3.5 m and 4 m rigid mounted models and is offered with the full range of following rollers - from the simple cage, the soil on soil UW and DUW rollers, through to the wedge ring and disc rollers.
The Cenio Special features shear bolt overload protection for the tines – the Cenio Super with sprung break back overload protection and a 450 kg trip force.