18 May 2023
BASE-UK - Growing Confidence Since 2012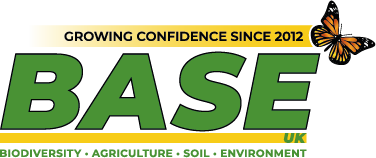 BASE-UK - Farmer Led Knowledge Exchange
BASE-UK is a farmer led knowledge exchange group for individuals passionate about the sustainability of the agricultural industry and wanting to learn more about regenerative agriculture from those already practicing it!
We have been "Growing Confidence" within our community since 2012 and are delighted to offer a new membership for Under 25's who are not in full-time education. We also offer student membership. These are both £20 +VAT per year.
Members get the chance to attend our annual conference, hear from other like-minded farmers, take part in farm walks, attend technical events and benefit from on-line webinars, as well as having access to our library of past meetings – all with the aim of sharing our knowledge and expertise.
To find out more about us and memberships available, visit us on stand number 609.
https://youtu.be/AinZfD8VfcI