29 May 2019
Bateman to showcase tank developments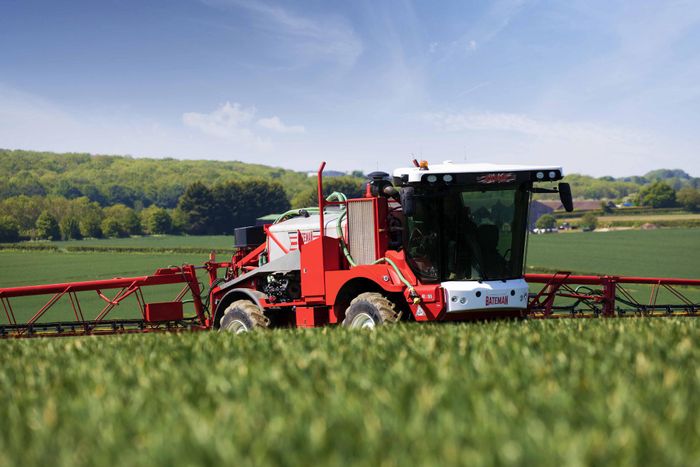 Bateman Sprayers will be demonstrating new developments to their range of sprayer tanks on stand 821 at Cereals 2019.
Following consultations with their customers, Bateman has introduced a 5,600 litre capacity tank. The new tank is designed to fit the RB55 self-propelled sprayer and is available to order.
Bateman is also introducing an automatic tank filling system. Activated via the touch of a button situated by the induction hopper, this system enables the operator to programme the capacity of liquid required for the job. In addition, if no specific volume is selected the system will automatically disable filling once the top level in the tank is reached, avoiding the risk of overflow. This option is available across the range.
Both of these latest developments further enhance Bateman's highly regarded spraying system. Efficient, simple to use and highly effective, all system operations including filling are performed at low engine revolutions for increased fuel efficiency.
One of Bateman's key strengths is that every sprayer is custom designed and built by the company in-house. These latest innovations have been through Bateman's rigorous research and development process and extensively field tested before being launched to the market.
Managing Director Jason Bateman is delighted with the results. "It's great to receive feedback from customers and potential customers on what they are looking for - innovations happen by sharing knowledge. We're confident that we've further enhanced our range of sprayers."
About Bateman Sprayers
The very first Bateman sprayer was designed and built by Richard Bateman in 1976. Bateman remains a family business employing over 60 people at its site in Chulmleigh, Devon. Bateman sprayers are unique machines, there are four self-propelled sprayer models in the range, all designed and built entirely in-house and backed up by a worldwide service team.
For more information visit: batemansprayers.com