BDC Systems Ltd maximises its unique position to successfully serve commercial grain operators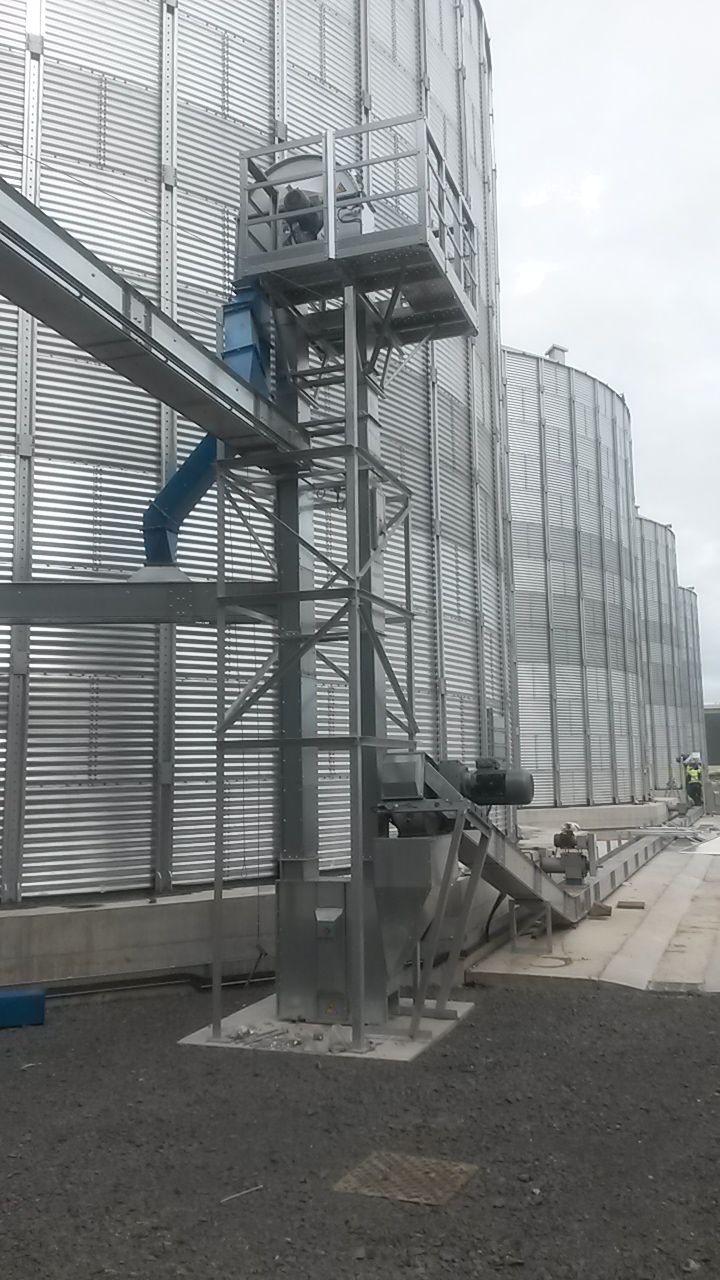 Marlborough, Wiltshire, UK: 3 February, 2021: The provider of complete grain plant solutions, BDC Systems Ltd, today announced that to drive continued business growth, it will be focusing sales efforts to significantly increase its market share within the commercial grain handling sector.
"Having already successfully supplied grain handling, cleaning and drying equipment within the grain handling marketplace for customers including grain co-operatives Coastal Grains Ltd and Tynegrain Ltd, foodstuff manufacturers such as Lloyd's Animal Feeds, and maltsters including Muntons, we recognise that now is the right time to put BDC firmly on the radar of the commercial operators," explained Andrew Head, Managing Director of BDC Systems Ltd.
Neil Baker, who has vast experience of selling to commercial operators, has recently joined BDC, from one of its perceived competitors, as BDC's Commercial Sales Manager and will be spearheading efforts to grow the company's footprint across this sector.
"I took the decision to join BDC because it is uniquely placed to serve the commercial marketplace," said Mr Baker. "Unlike its competitors, BDC can design and supply plants with equipment from multiple world leading manufacturers ensuring it can exactly meet operators' individual demands. BDC's commercial customers have an extensive choice of the best equipment to deploy and are not constrained to the solutions available from just one particular manufacturer."
BDC is able to offer a range of leading-edge, high quality, robust and reliable equipment due to its sole UK agent partnerships with both Skandia Elevator, manufacturers of handling equipment which provides capacity ranging from 30-600tph and Akron Svegma, which manufacture dryers offering capacity ranging from 5-to over 100tph. In addition, BDC's portfolio also includes grain cleaning solutions from Zanin, modular silo solutions from BM Silo, ventilation and dust extraction equipment, and other specialised solutions.
"Despite the continuing effects of COVID to the UK economy and the uncertainty around Brexit, BDC is entering an exciting phase in its growth," said Mr Head. "We are confident that commercial operators will be looking at our long and proven history of successfully delivering complete grain handling solutions to farming enterprises of all sizes, and will want to understand how we can replicate that success for their commercial organisations."
About BDC Systems Ltd
BDC Systems, renowned for its superior customer support and comprehensive technical service ability, offers an extensive range of grain drying, cleaning, storage, handling, ventilation, milling and mixing equipment, together with other specialised solutions. In the UK, the company represents a number of world leading manufacturers and suppliers (incl: Skandia Elevator, Svegma, Zanin, and BM Silos) providing outstanding technology, quality, durability and value for money.
For more info visit: https://bdcsystems.com/ or call: +44 (0) 1672 810851
Media contact:
Sarah Chidgey, ChidgeyPR, tel: +44 (0) 7795 288302 | email: sarah@chidgeypr.co.uk