05 Jun 2023
British Ploughing returns to Somerset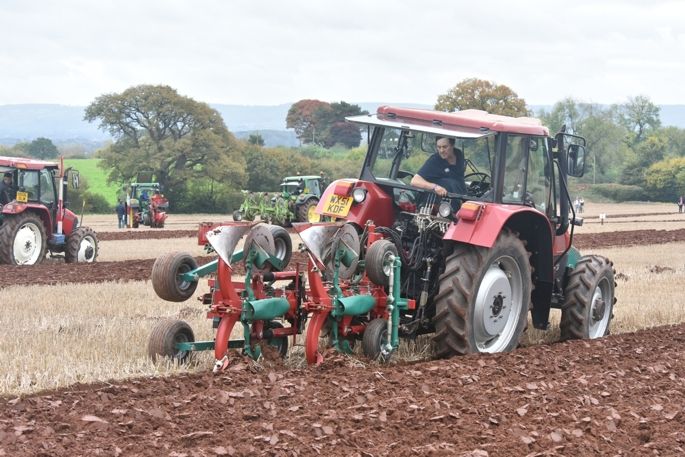 The organisers of the British National Ploughing Championships & Country Festival are delighted that the event will return to Somerset this year, when it will be held on 14th and 15th October 2023. This annual event, held in a different part of the country each year, will be returning to the county of Somerset for only the seventh time in its' 72 year history when the Championships will be held on land at Bishop's Lydeard, near Taunton by kind permission of K S Coles and family.
Partnering once again with Cereals Event, the Championships are proving to be as proving to be as popular as ever, with a deluge of both trade exhibitors/demonstrators and ploughing entries which will fill the massive 250 acres (100 hectares) site.
Over the two days, with a total of around 300 ploughing plots to complete, ploughmen and women from throughout Great Britain will be striving for perfection and will use a variety of modern tractors, vintage tractors or magnificent heavy horses to do so. They will be in one of fifteen different ploughing classes or six 'Plough-Off' Finals, which include finalists from the first day and their aim is to be British Champion in their respective discipline. For the finalists, their aim is to be Supreme Champion and win a place to represent their country overseas in the 2024 World or European Ploughing Contests.
Visitors to the Championships will be able to shop in the trade stand, shopping and craft area for anything from a tractor or a barn; to a garden trug or a children's puzzle. They will also be able to see local and national companies demonstrating the most up-to-date machinery available on the market today and in contrast, many vintage tractors and implements on display from yesteryear.
One of the most popular attractions from the past are the giant steam ploughing engines which will be pulling a ridden plough between them from one end of a field to another. There will also be hedgelaying competitions and demonstrations in varying different styles and to get around the fields to see everything, tractor and trailer rides will be provided.
Sue Frith, Chief Executive of the Society of Ploughmen, who are organising the event, said "We have some exceptional support in the south-west of the country and we are delighted that the Coles family have invited us back to Somerset for the third time in recent years. In 2017 we held one of our best-ever Championships on their land and we're looking forward to a repeat, if not better this year!"
Space for trade stands, demonstrations, shopping stalls and crafts are booking fast and sponsorship opportunities are available for both market leaders and small companies with main sponsors this year being Bridgestone/Firestone and Aztec Oils.
Further information can be found on www.ploughmen.co.uk or from the Society of Ploughmen on 01302 852469 and you can follow them on Facebook and Twitter.
– ends –
Photographs from past events to accompany this press release are available on request.
For further information or photographs contact:
Sue Frith
The Society of Ploughmen Ltd, Quarry Farm, Loversall, Doncaster, South Yorkshire, DN11 9DH Telephone: 01302 852469 e-mail: info@ploughmen.co.uk
Web: www.ploughmen.co.uk