26 May 2023
Cereals 2023 – strong genetics to the fore as RAGT unveils latest varieties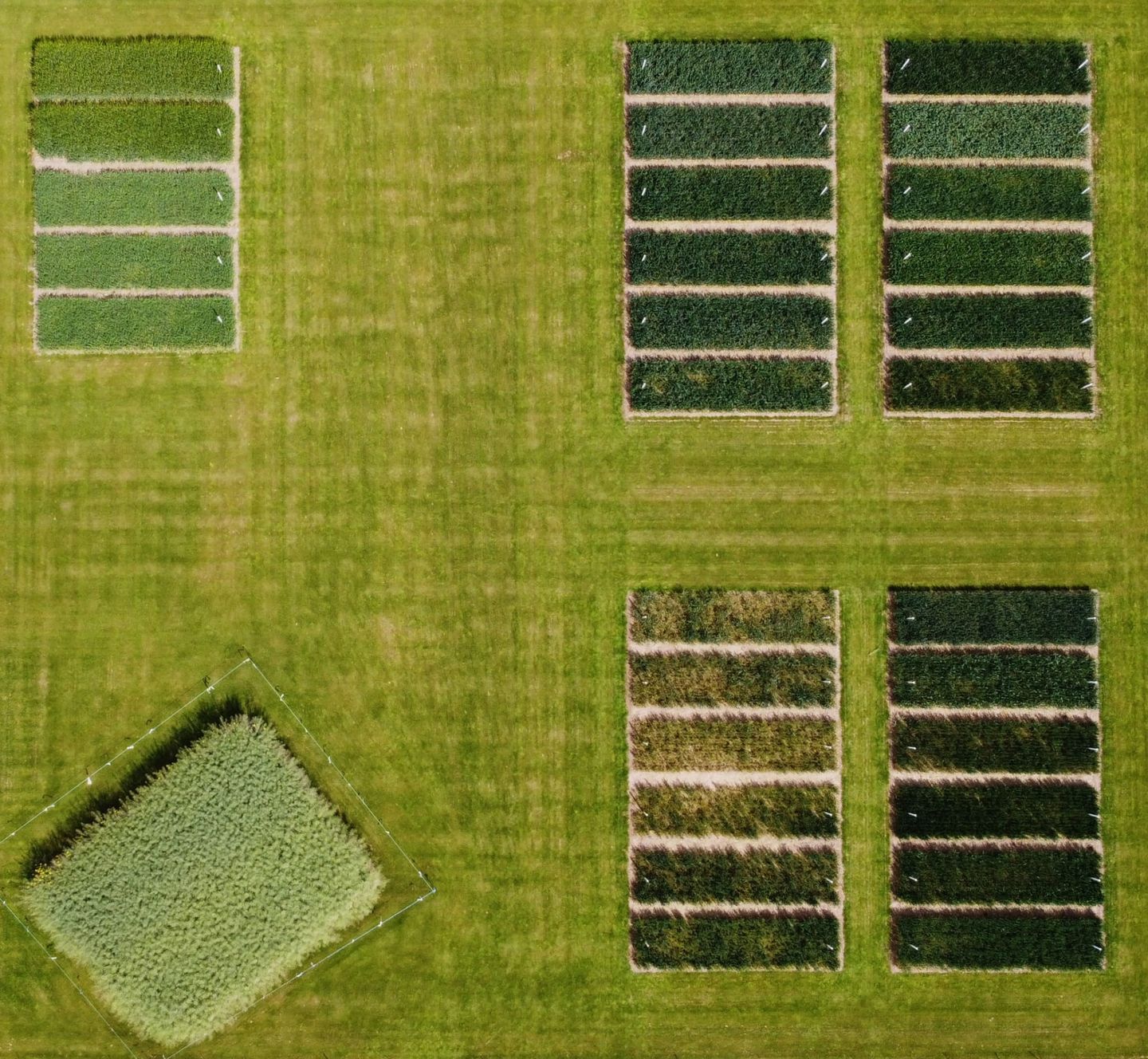 Several very promising new wheat, oilseed rape and barley varieties from RAGT Seeds are making their debut at Cereals 2023, delivering some strong pest and disease resistance traits alongside significant agronomic improvements.
One of the biggest draws on the stand is likely to be RAGT's ground-breaking Genserus wheat varieties.
"Genserus stands for genetic security virus and denotes our winter wheat varieties that carry the gene that confers resistance to barley yellow dwarf virus," says Lee Bennett, managing director of RAGT Seeds.
"We will be showing the effects of BYDV on several susceptible wheat varieties and, alongside those, visitors will be able to see our Genserus varieties, which of course are asymptomatic. The differences are quite striking.
"The trait offers protection from the day the wheat is planted to the day it is harvested, for less than the cost of a single pyrethroid spray. It greatly simplifies crop management, while benefiting the environment."
RGT Grouse is the latest in the pipeline of Genserus varieties. This Group 4 hard Recommended List candidate has the added benefit of resistance to orange wheat blossom midge.
"This double resistance will enable many growers to produce insecticide-free wheat, which has obvious attractions within all markets," says Lee.
RGT Grouse is a slower developing type, so is highly suited to earlier sowings when the risk of BYDV is at its highest. It has very good yield potential and disease resistance.
"It is a good-looking wheat with prostrate autumn and winter growth and high tillering capacity. It also retains tillers, which lends itself to a denser canopy," says Lee.
"Ear fertility is good and the variety has an outstanding bright finish."
Anticipating keen demand, RAGT has fast-tracked seed production, so limited quantities of commercial seed will be available for autumn 2023.
Oilseed rape
RAGT has relaunched its oilseed rape breeding programme, and the first varieties stemming from this very positive change will be present on the stand, both of which will be commercialised this autumn.
RGT Kanzzas, an RL candidate for the East/West region, is a high biomass variety with early spring vigour and medium early maturity.
"This is a great package," says Lee. "It has amazing light leaf spot resistance, the best of all varieties in official National List trials – no other variety can hold a candle to it.
"It has solid Phoma resistance and is a real grower, with good establishment and spring vigour.
"It is short, stiff and early to mature and so consistent for output and pod shatter resistance – it takes some beating."
HRF19240, marketed as RGT Blackmoon in Europe and in NL2 trials here, is another growy type, says Lee.
"It is stuffed full of yield, grows like nettles, and is resistant to turnip yellows virus. It also has pod shatter resistance.
"Across Europe last year it didn't matter where it was, if it wasn't top it was right up there. That to me says one thing – it is adaptable to a wide set of circumstances."
Limited amounts of seed will be available for both varieties this autumn; RGT Kanzzas through Agrii and HRF19240 from ADM Agriculture and Williams Seeds.
Winter barley
Visitors will also be able to cast their eye over RGT Orcade, the first commercial winter barley from the company. This two-row feed barley is tolerant to BYDV.
"To have a commercial presence in the winter sector is a very exciting progression for the company," says Lee.
"RGT Orcade is currently in NL2 trials so a couple of years from commercialisation, but it looks promising and brings a very strong disease resistance package to the market, with high scores against all the major pathogens.
"It also produces plenty of grain with a very decent specific weight."
Spring barley
A new spring barley also features in the form of RGT Eclipse, an RL candidate variety which is up for full recommendation this autumn. This potential brewing barley has the highest hot water extract figure in its group.
Yield is on a par statistically with Laureate, and the variety's high untreated yield suggests robust in-field resistance to the major foliar diseases. It produces high specific weight grain and matures early.
"It looks a very good variety and not only for the UK – we believe it has pan-European potential too," says Lee.
* RAGT Seeds is exhibiting on stand 411 at Cereals 2023, which takes place on 13-14 June at Thorseby Estate, Perlethorpe, Nottinghamshire.