14 Apr 2022
Cobra 6000-2TX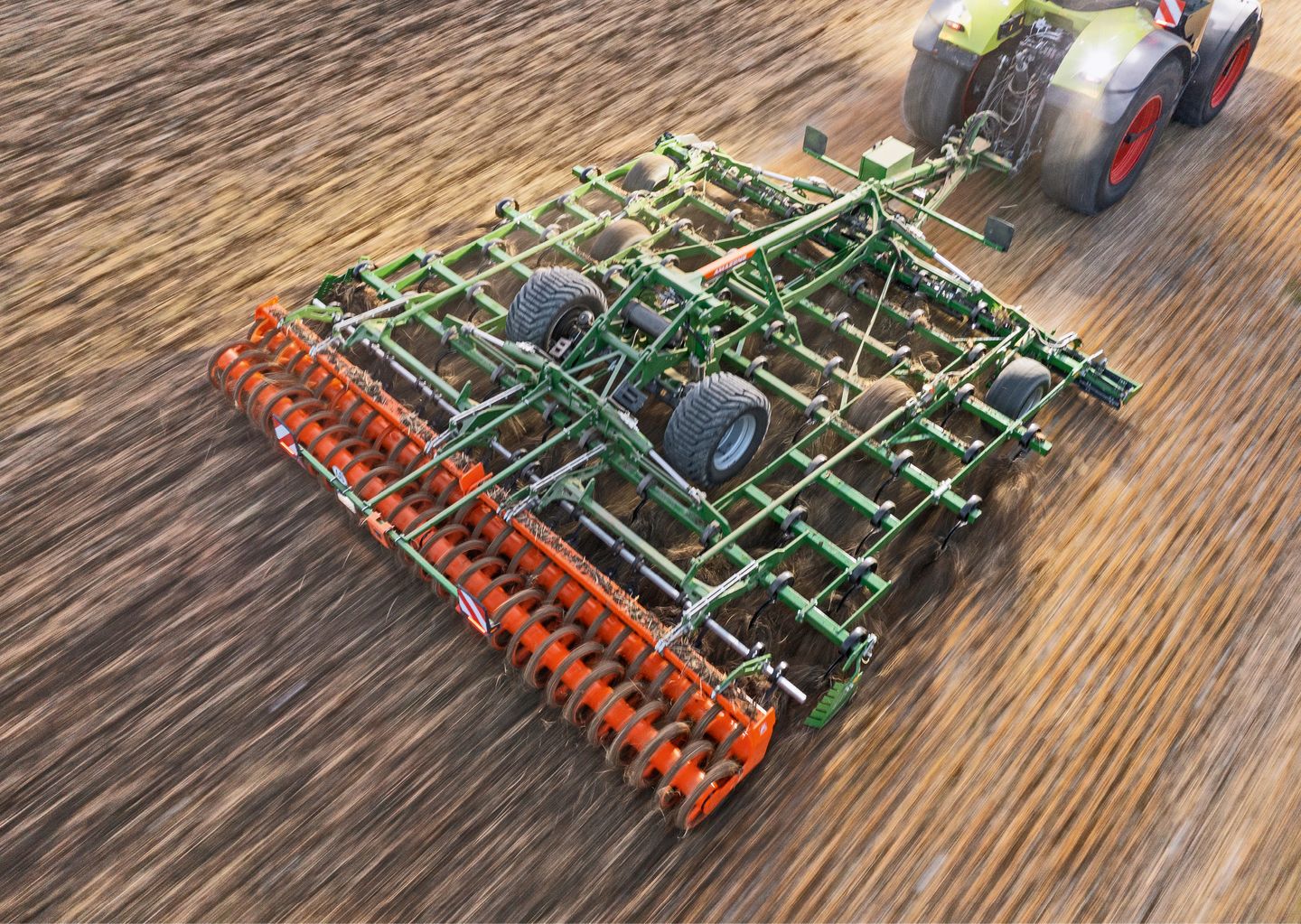 The new, shallow-tine stubble cultivator
Consisting of 6 rows of tines at a tine to tine spacing of 13.3 cm, a tip to tip clearance of 80 cm and a frame height of 60 cm, it means that the Cobra is well capable of handling copious amounts of surface crop residues and high forward speeds without fear of blockage. Depth control is carried out utilising the forward-mounted support wheels and the rear packer rollers and this works on a parallelogram-guided system that links the front and back so that the rear rollers, or the optional double harrow, provide an even ground pressure at any working depth. Depth control can be manual or on the move from the tractor seat.
The ECO leaf spring tines can be equipped with a choice of narrow points or duck foot shares depending on the task in hand; when using the duck foot option, the tines have an overlap of nearly 9 cm. Maximum working depth is 13 cm. The Cobra can be specified with any one of 9 rear rollers or the double harrow.
This style of tine and tine layout makes the Cobra the perfect tool for generating weather-proof stale seedbeds ahead of the drill and it leaves the perfect finish and soil structure to adopt a late drilling date policy in a bid to control grass weeds. For seedbed preparation in the spring, the duck foot share leaves the perfect finish and crumb structure for spring-sown row crops and cereals.
Behind the tines, the trailing levelling system ensures a uniform, level finish before the following rollers.
For use in cover crops, the leading knife roller bruises the foliage speeding up the breakdown of the organic matter and presenting the longer stalks in the ideal orientation to be handled by the ECO leaf spring tines. For seedbed preparation, the front Crushboard can be specified as an alternative to knife roller.
The Cobra utilises the standard semi-trailed TX frame format of swivel drawbar and braked, central running gear for perfect weight distribution, tight headland turns and safe, comfortable, high-speed travel on the road.