FCN COLLABORATING WITH NUFFIELD FARMING SCHOLARSHIPS TRUST TO PROMOTE RESILIENCE IN FARMING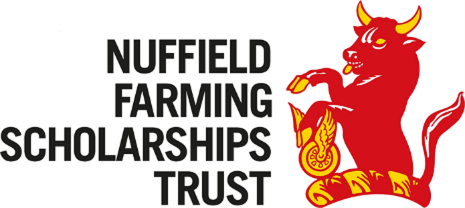 Over the coming weeks and months Nuffield Scholars will be promoting wellbeing tips and personal experiences as part of a series of short social media video clips, designed to reduce stigma around mental health, promote the scholars' areas of research expertise and direct those who may be struggling to contact FCN via its Helpline (03000 111 999) and e-Helpline (help@fcn.org.uk).
The videos will also be hosted on FCN's FarmWell website – a one-stop resource to help farmers and their businesses stay strong and resilient: https://farmwell.org.uk/
This initiative follows last year's "Shift Happens! An Audience with the Resilient Farmer" tour by Doug Avery, a New Zealand farmer who has received critical acclaim around the world for his unique approach to farming, the environment and mental health. The tour, which took place 30 September – 18 October 2019, was organised by FCN and Rural Support Northern Ireland.
Jude McCann, FCN's Chief Executive Officer, was a Nuffield 2017 Scholar, whose research focused on building resilience in the agricultural sector.
Jude said: "Farmers throughout the UK are facing many challenges, and developing personal and business resilience is essential for getting through these difficult times. We hope this collaboration helps to create a network of support for the farming community and people working within the industry.
"This partnership encourages others to work with FCN in pulling together resources and expertise within the farming industry in support of our farmers and farm businesses across the UK. On a personal note, I am delighted that this initiative allows me to give back to the Nuffield Farming Scholarships Trust, who supported my own research into farming resilience."