Garford Farm Machinery Precision Guided Hoes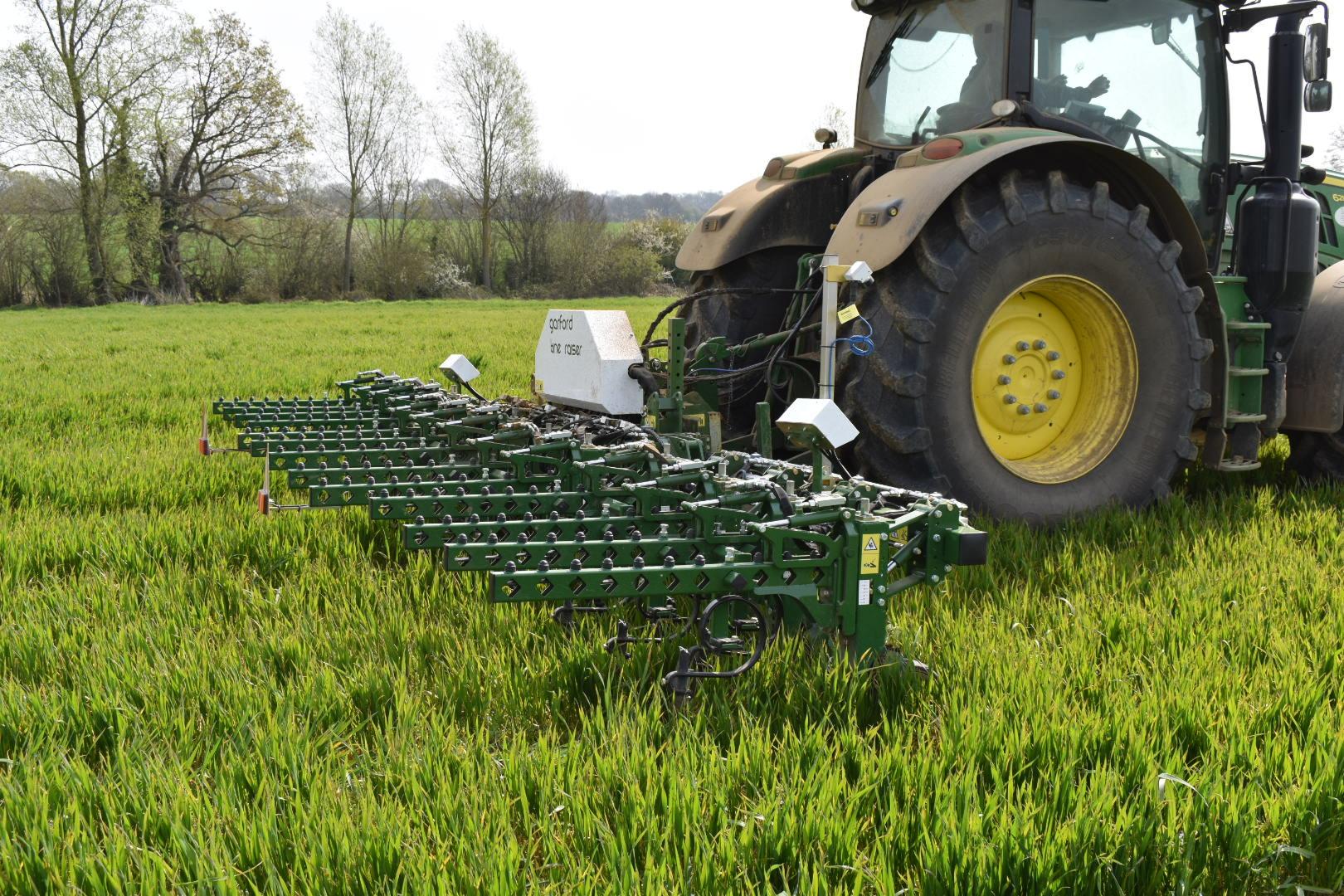 Garford Farm Machinery not only produce mechanical weed control but also offer ways of controlling weeds using chemical application in an economic and environmental way.
The Garford Robocrop Inter-row Hoes are especially designed for taking out those troublesome weeds in an effective, environmental and efficient way, with camera guidance to the millimetre and achieving high speeds during the working day - the output of the Garford Robocrop Guided Inter-row Hoes are second to known. With Garford's fantastic back up support during the hoeing season, to keep you going and weeds at bay.
To get the most of the Garford machine, adding the tine raiser feature is a great way to gain full optimisation of the machine in the field, with all areas of the field being inter-row hoed. With the tine raiser used for section control purposes for headland management, and for those with odd shaped fields, it allows for efficient and effective means of inter-row hoeing. The Tine Raiser is ISOBUS compatible, linking to the tractor system but is a separate system to the Robocrop guidance element of Garford portfolio.
With row spacing's of 125mm achievable using a narrow tine in the inter-row area, it leaves the establishing crop alone to keep growing with no interferences. Once the machine has passed through the crop, allowing a release of nutrients, it encourages establishment and enables improved crop quality. Breaking the soil cap to allow for more sufficient drainage, allows improves water flow to the crop, therefore increasing the crops health and a strong plant establishment. Added attachments, for various crops and their growth stages, are widely available at Garford Farm Machinery such as spring finger rakes, crop protection shields, rotary finger weeders and many more.
For more information sales@garford.com