01 May 2020
Get ready for harvest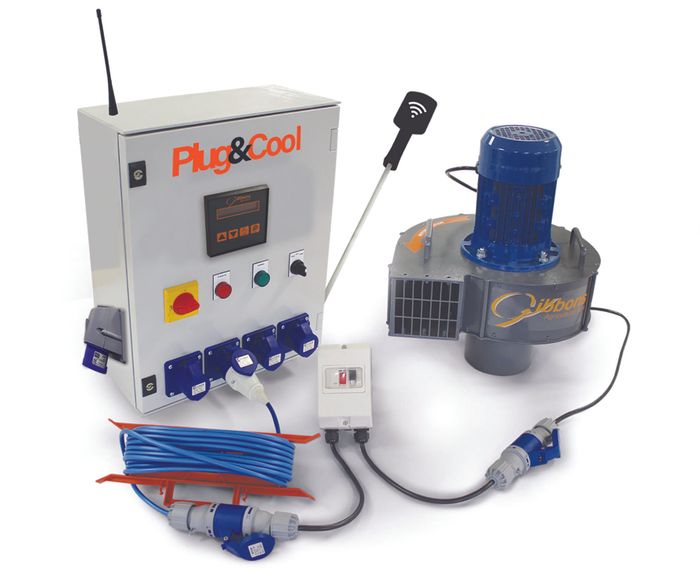 Gibbons Agricultural are here to help you get ready for harvest
Busy farmers are starting to prepare for this year's harvest during difficult times, but Gibbons Agricultural is on hand to help.
"The Plug&Cool range of grain storage equipment has always been designed with busy farmers in mind. Our products are easy to use, extremely reliable and will save farmers time and money post-harvest" – said Gibbons Agricultural Sales Manager, Matthew Gibbons.
The Multi-Zone Control Panel has been particularly popular already, as it allows users the independent control of any number of grain fans in up to four zones of their grain heap. This results in huge amounts of saved time and energy, as the panel will automatically turn on fans in hotter areas of the heap, leaving those in cooler zones switched off.
Unlike costly modular systems, users only need to purchase a single panel. It can be easily set up, with no need for an electrician, and it is even completely mobile - allowing users to move it between grain stores as needed over the years.
The panel will feature in Gibbons' 'virtual exhibition' video – which they announced would come to their popular YouTube channel after the postponement of Cereals 2020. Gibbons' best-selling grain fans, durable pedestals and user-friendly Airspears® will also be showcased in the video.
Eager to make the virtual exhibition as useful as possible for would-be-visitors, they have asked viewers to email their questions to marketing@gibbonsgroup.co.uk, so they can be included in the final video. And, if you send them a video of yourself asking them the question, they'll even send you a freebie!
You'll be able to view the virtual exhibition video at youtube.com/GibbonsGroup. To speak to a member of the Gibbons Agricultural team today, you can reach them on 01621 868 138 or email agricultural@gibbonsgroup.co.uk