Griffith Elder at Cereals 2020 - On-Board Weighing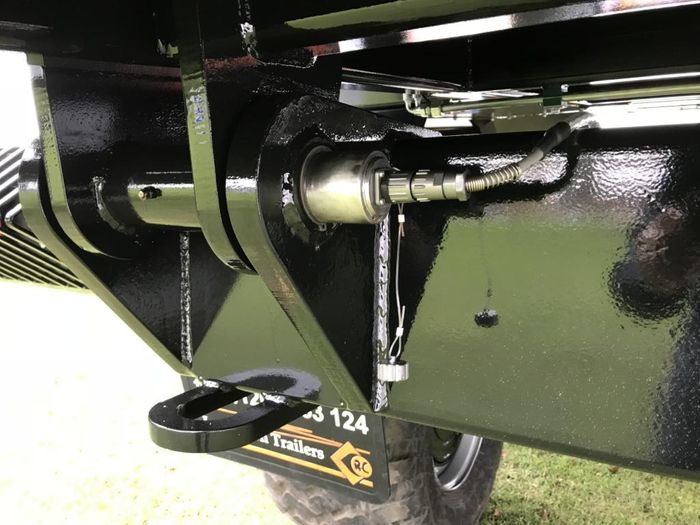 Accurate and Continuous Live Weight on The Move - Griffith Elder On-Board Weighing
Griffith Elder has made weighing on the farm their focus for almost 40 years. Working closely with farmers, agricultural businesses and original equipment manufacturers has given them the knowledge and understanding of real farm requirements and conditions. This has enabled Griffith Elder to produce a wide range of robust, low maintenance and practical weighing products that are fit for both farm and heavy industrial use
Their weighing solutions provide farmers with methods of controlling, recording, and reporting weight and associated data, across the whole farming cycle. Their whole range of weighing and control applications cover commodities received onto farm, farm inputs, precision agriculture, yield from the field, crop processing, deliveries in and out of store & crop storage management.
Griffith Elder will be returning to the annual Cereals event albeit in virtual format to showcase their weighing systems and weighbridges with a particular focus towards 'On Board Weighing'.
On-Board Weighing has been a particular area of expertise for the company for more than 20 years with systems installed by their OEM partners onto a wide variety of agricultural vehicles and trailed machines. Over the years Griffith Elder have provided systems to manufacturers and end users of Tipping Trailers, Spreaders, Hook and Lift trailers, Mobile Grain Mills and Diet Feeders.
At the heart of these systems are the Digital Weightel ™ Load Cells. These are factory calibrated load cells which require no further calibration by the manufacturers at the time of assembly and provide actual weight values and diagnostics directly from the load cells.
Load cells are simply installed onto the vehicle or trailer, and owing to their plug-in connections they are easily wired to the readout. The on-board weigher is then ready to go and just works straight away with no re-calibration needed. The load cells are manufactured to the highest quality and are stainless steel as standard with hermetically welded sealing.
Experience in weighing has enabled the company to develop new and innovative ways of applying load cells to trailers. Previously there had been no accurate solutions to be able to provide a continuous live weight showing the contents of an agricultural tipping trailer while the body is in the lowered position. Griffith Elder now provide the answer for these OEMs and their customers by manufacturing pin load cells that replace the tipping pins at the rear of the trailer and load cells at the front that support the body when it is in the lowered position.
This solution incorporated with their special on-board weighing program provides a smooth weight display & output of the trailer contents even when the trailer is being driven across a field
The Griffith Elder weighing systems are highly versatile and can be easily incorporated into almost any make of trailer, trailed implement or vehicle.
Please direct all enquiries to:
Griffith Elder & Co Ltd
1 Oaklands Park
Bury St Edmunds
Suffolk
IP33 2RW
Telephone + (44) 01284 719619
sales@griffith-elder.com
www.griffith-elder.com