HARDI MEGA Mounted: Available for demonstration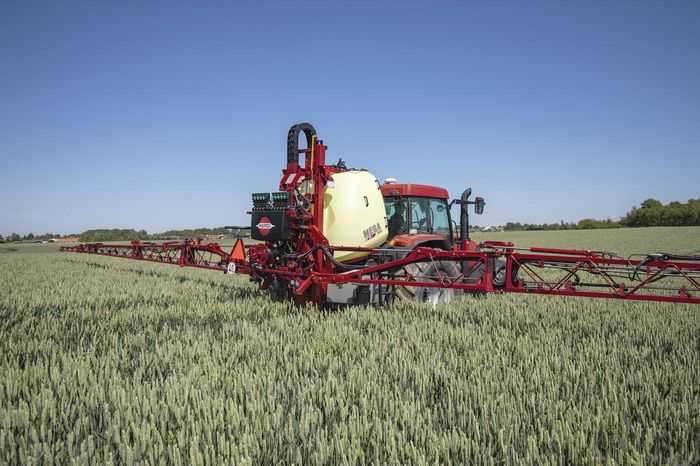 The functional design and improved performance sets new standards for lift mounted sprayer from HARDI. The MEGA features a sleek modern design and optional AirRide lift suspension.
All MEGA sprayers are equipped with the HARDI SmartCom electronic platform and offers the user a full ISOBUS experience, meaning easy connection to tractors and controllers. The faster processor also offers a more accurate and responsive liquid regulation systems. The operation in the cab is done via an ISOBUS terminal, a joystick for primary spraying functions and a SetBox for secondary functions are standard on every MEGA sprayer. Features such as DilutionKit, Auto Section Control and AutoSlant can easily be adapted.
The SmartCom electronic platform provides further possibilities for digital farming such as controlling different dosage in one field and e.g. treatment of only a part of the field out from a digital map - helping save chemicals and give a higher precision in the application plus better economy for the farmer.
The MEGA fluid system is designed for manual and remote operation. The Manifold valve system is built on the left hand side of the sprayer. The operation is easy and safe integrated in a complete new designed WorkZone. The efficient and very fast 25L TurboFiller allows a safe and fast filling of chemicals. A large 170L RinseTank is placed on the right hand side of the chassis. The MEGA is equipped as standard with the large dimensioned EasyClean suction filter and Cyclone pressure filter. This is high capacity component which is used in the HARDI trailer sprayers and allow a fast spraying and mixing. The well-known fast DF4 regulation system is standard on the MEGA.
The MEGA is available with the vertically folded PRO VH / VP booms from 15 to 28 m. These booms are constructed in steel with a lattice design optimizing weight with the greatest possible strength. The boom has been redesigned with focus on strength and reliability. An anti-yaw device is incorporated into the boom centre to minimise any movement during operation. The excellent boom performance ensures precision spray applications even in the most challenging of field conditions.
The MEGA is available with 1200, 1500, 1800 and 2200 L tank sizes, with boom widths from 15m to 28m and different hydraulic features.