HARDI ZENIT OPTIMUS Mistblower: Available for demonstration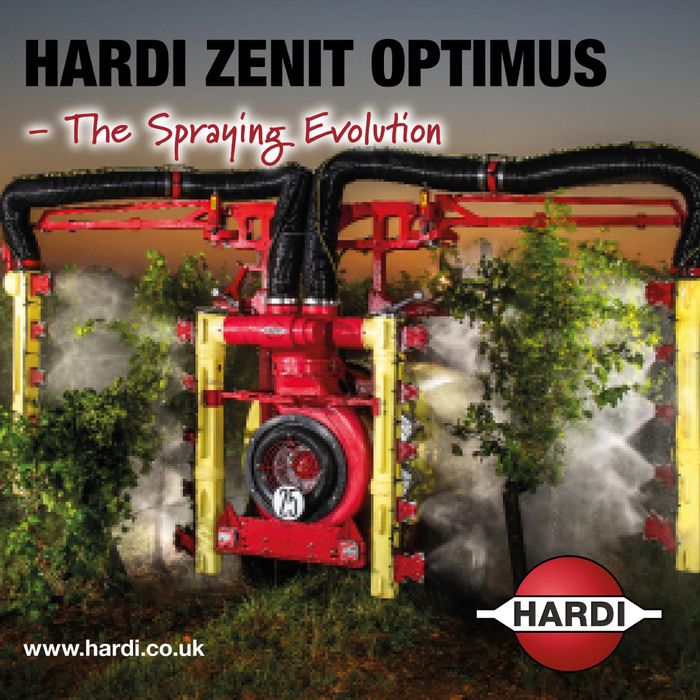 Benefit from the expertise gained with HARDI's many years of worldwide experience in orchard spraying with our Mistblowers. From tank design and build, to the latest electronic control systems, you can be confident that our mistblowers are the ideal spraying partner for all of your orchard and plantation needs.
Designed to target the plant with very little drift and maximum penetration, HARDI offers a range of application heads and diffusers for each mistblower, specific to the plant you wish to treat.
With the HARDI ZENIT OPTIMUS, the differing diffuser heads allow you to benefit from the best application, by just changing small accessories on the sprayer. The main difference between these diffusers (OP15, OP35 and OP55) is the dropleg or panel and the additional air streams that drive the droplets to the targeted plant and contain part of the drift:
OP15: 1 air stream, straight dropleg, bumper for outlet protection
OP35: 3 air streams, adjustable dropleg, outlet integrated on dropleg's shape
OP55: 5 air streams, with drift recovery system
Save 15% of chemicals with the OPTIMUS 15, from larger diameters, more diffusers, higher flow, diffused air flow and adjustable angles.
Discover more information on the HARDI Mistblowers here: www.hardi.co.uk/sprayers/mistblowers