26 May 2021
Modern Methods of Construction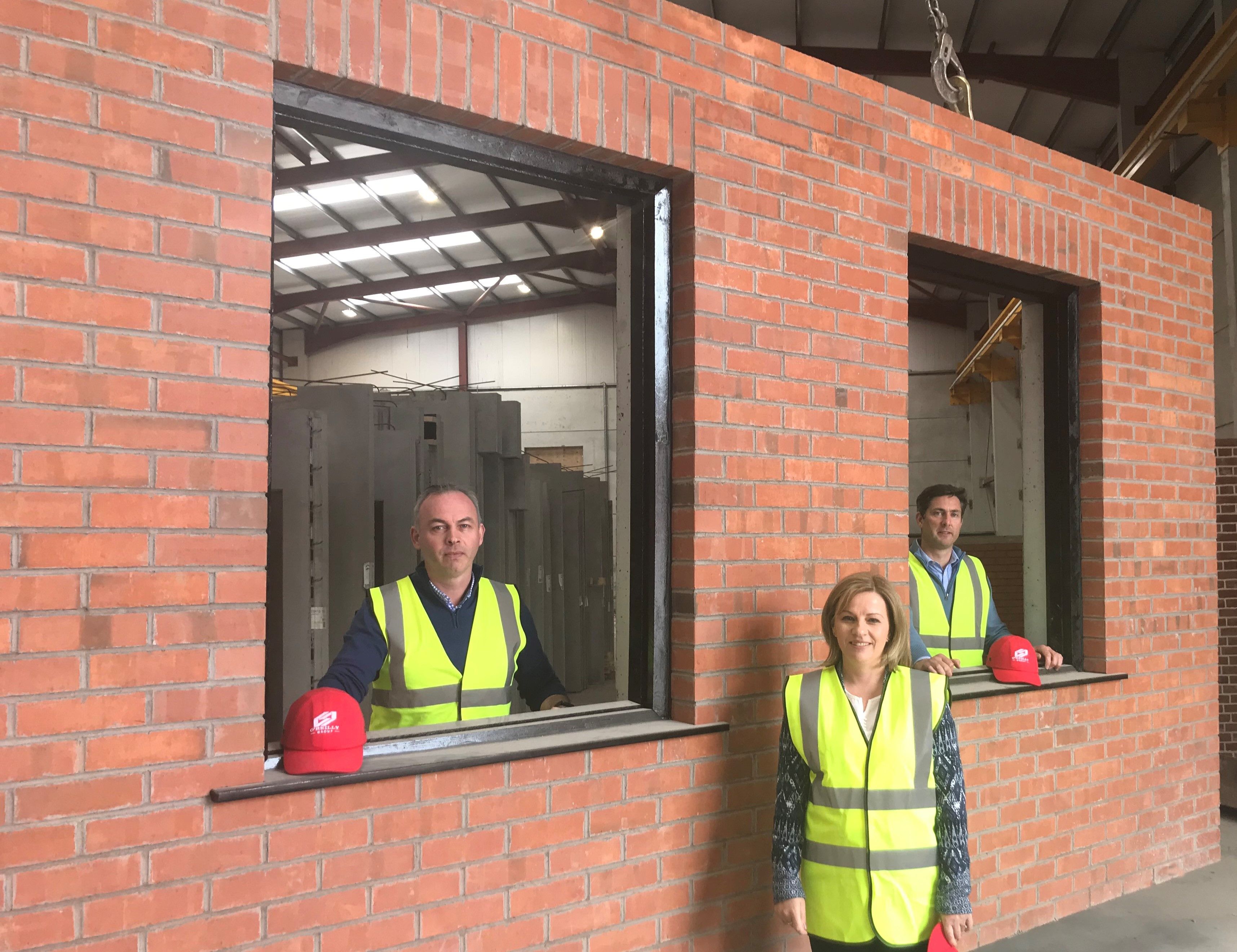 The O'Reilly Group are delighted to announce that they have just launched their new state of the art Architectural Precast Wall Manufacturing facility
O'Reilly Group lead the way with Modern Methods of Construction.
The O'Reilly Group are delighted to announce that they have just launched their new state of the art Architectural Precast Wall Manufacturing facility, located at Taghart South, Shercock, Co. Cavan. O Reilly Concrete Ltd, part of the O Reilly Group is already one of the largest Precast Frame manufacturers in Ireland and the UK having already designed, manufactured, installed and certified over the last 15 years, a library of prestigious projects for various clients in both jurisdictions. Indeed, in recent times, the company has expanded operations into central Europe with projects now ongoing in Germany.
The new Architectural facility, now in operation and with orders confirmed, is a natural progression for the business to develop into based on increasing demand from our loyal customer base says Group CEO, Emmet Cosgrove, with the facility capable of manufacturing bespoke architectural walls panels, designed by our in-house design team, that will include brick faced Precast panels, Coloured Rendered finished panels along with other bespoke finishes. The construction phase on site can therefore be reduced by up to 50% with a very small crew compared to traditional build methods. The walls can be completed with windows and doors installed if requested, again saving our clients time and money.
It is obvious from talking to Emmet that he is passionate about this Modern Method of Construction as he goes on to state the key benefits of using the O'Reilly Concrete Architectural Wall units:
Energy efficient & Fire Resistant
Substantial Programme savings
Reduced on-site labour requirement
Increased Quality Control in a factory-controlled environment
Buildings can be brought to a weather tight status much quicker
Very little on-site waste generated
Fully integrated structure and external skin system
Reduced deliveries to site
No scaffolding required
The wall panels pictured can be manufactured as single skin panels connected to the structural frame or as a sandwich wall panel consisting of an outer layer of precast concrete with the desired aesthetic finish followed by insulation sandwiched between the inner concrete structural layer.
Emmet Cosgrove, Group CEO, is confident based on increased enquiries and demand over the last 10-12 months for their Precast Frame system that their Architectural Wall Panels, in conjunction with their already long-established precast frame business, will be a great success into the future in what he hopes will be a Covid Free environment for all involved.
Notes
This new factory has provided 15 new jobs to the local Cavan surrounds
The demand for this product has grown directly from enquiries in recent months from our current client base and from the wider industry itself as the benefits of Off-site construction become more evident as a direct result of CV19.
O Reilly Concrete are currently completing projects in Ireland, UK and Germany
The O Reilly Group is made up of O Reilly Concrete Ltd, O Reilly Precast ltd, Barleystone Paving Ltd., O Reilly Oakstown Ltd.
Contact Details:
For further information on this story or additional photos please contact Aoife Gavin, Marketing Manager aoife.gavin@oreillyconcrete.com 042 969 3572. To find out more about the O'Reilly Group visit: www.oreillyconcrete.com/aboutus
O'Reilly Concrete, Larchfied, Kingscourt, Co. Cavan A82 HY00 Ireland
https://youtu.be/p7WK-b2UN7g