New Boom Levelling System from Bateman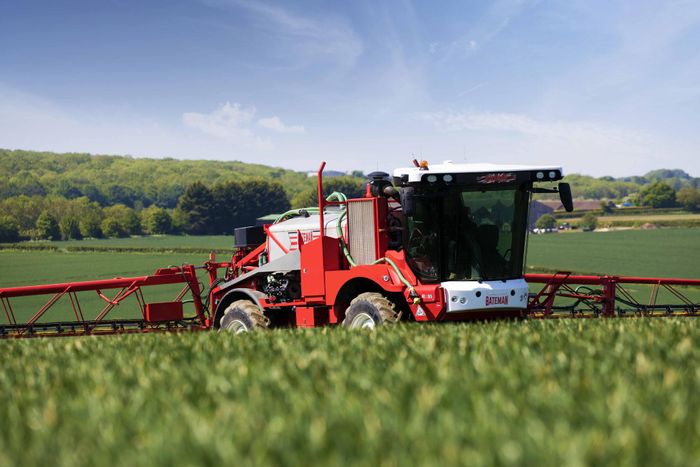 Bateman Boom Levelling system (BBL) takes boom levelling to the next stage.
More accurate and faster to react
Designed to work with Bateman's highly acclaimed Variable Geometry Boom, BBL controls the boom to follow the contours of the ground accurately and effortlessly. The terrain is monitored via a series of sensors, which guide the boom immediately when a variation in height is detected. This results in a more dynamic boom response, greater agility and a more stable machine environment when spraying across widths of up to 42m.
No need to change settings
Bateman designed an in-house system that assists Bateman operator's to fulfil their spraying requirements. Spraying in various conditions is facilitated without the need to change any pre-programmed spray settings.
Levels the spraying field
BBL supports Bateman's operators when spraying in mixed terrain during fading or low light conditions and at night, crucially across a range of speeds. The operator is reassured that BBL allows the boom to follow the ground effortlessly allowing them to focus on their other spraying duties.
A history of innovation
BBL is the result of research and development undertaken entirely in-house by the Bateman team. Since the launch of their first sprayer, Bateman focus on creating sprayers that withstand the most arduous conditions and are a pleasure to use. Innovation is in Bateman's nature; the company thrives on developing solutions to support their customers' and BBL is another example of how they keep the wheels turning whatever the conditions.
If you'd like to know more about BBL contact Bateman Sprayers on 01769 580439 or visit batemansprayers.com