New Ideas from Knight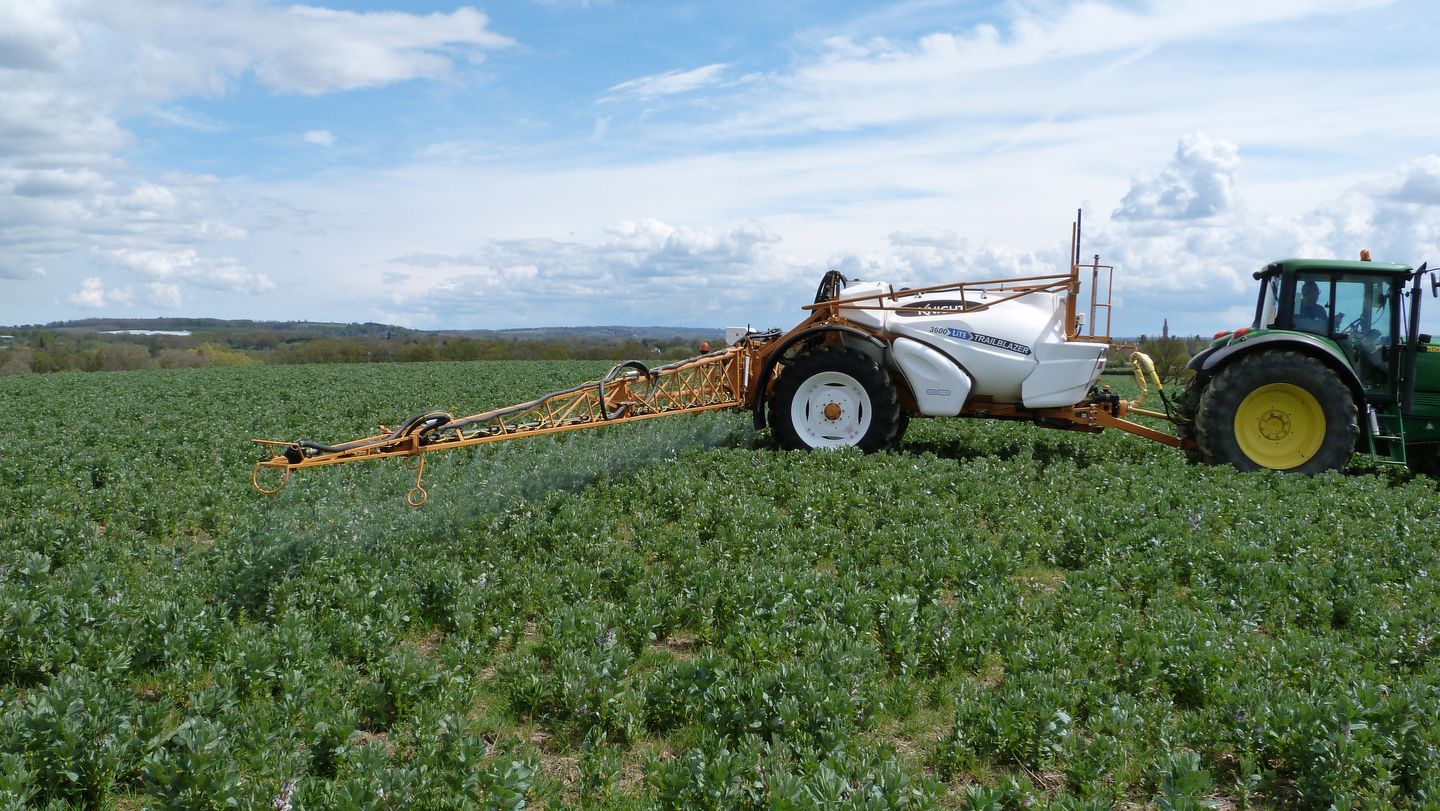 Cereals 2021 will offer farmers the first opportunity to see the latest innovations from Knight Farm Machinery, which has revised many features of both its self-propelled and trailed sprayer ranges over the past two years.
This ensures they continue to offer excellent performance, accuracy, reliability and safety, supported by top quality seven-days-a-week support.
The company innovates constantly, introducing fresh features and ideas, with both its self-propelled and trailed ranges being significantly updated already this year.
One consistent theme behind all its innovations is making the operator's life easier and settings changes quicker by simplifying controls and grouping them logically in easily accessible locations.
On show will be examples of its 1800 series self-propelled model with a lower-set cab, which lowered the machine's centre of gravity:
"The lower cab position enables us to offer a greater range of wider two-fold booms, which will cut folding/unfolding times and reduce machine weight – an important consideration for some customers", says David Main, Knight's Sales Manager.
It will also show the new 1850 self-propelled, model featuring a 5,000 litre spray tank, to complement the 1835 (3,500 litre spray tank) and 1840 (4,000 litre) models already in the range.
In addition the company offers the 2000 series self-propelled machines – with tank sizes up to 6,000 litres and 40m booms. Both series feature intelligent four-wheel steer with automatic hill side correction.
Knight has also completely uprated the Trailblazer range, with models varying from the high-spec Trailblazer Pro through to the entry level Trailblazer-LITE.
Pro series machines include a number of innovations, like a sprung drawbar that means it now matches the tractor pulling it, which offers a more even ride both on the road and in the field.
The new design includes simplified plumbing, an air purge system, auto-clean water tank fill and new induction hopper that aids effective cleaning of the whole system after work and minimises risks to both the operator and environment.
Trailblazer-LITE sprayers offer an excellent level of performance from a simpler machine that will suit farmers working to a tighter budget.
They feature a 3,600 litre spray tank, 24 metre gull wing boom and active air suspended axle, with single nozzle bodies on a stainless steel spray line, with a Muller Smart 430 controller and Knight's MAXImiser plumbing system.
Knight also offers a demount unit for JCB4000 series tractors, with either the compact "V-fold" boom or simple "Gullwing" booms available, tank sizes from 2,500 – 3,000 litres, with front tanks up to 1,900 litres, combining to offer a high output machine combining accurate applications and economic performance.
The 'Xtra' mounted range feature rear tanks of 1,300 to 1,900 litres, which can be combined with front mounted tanks up to 1,900 litres. They feature 'quick hitch/un-hitch' systems so the tractor can be released for other work.
All machines are offered with AEF certified ISOBUS connectivity to integrate with ISO compatible tractors.
Other recent innovations include introducing Series V engines across its self-propelled range; under boom lighting so operators can monitor spray performance when working in poor light conditions and at night; single-nozzle switching systems and a boom-mounted nozzle cleaning/checking kit.
STORY ENDS