NEW from Lynx - Duvelsdorf Grassland Maintenance Equipment Debuts at CEREALS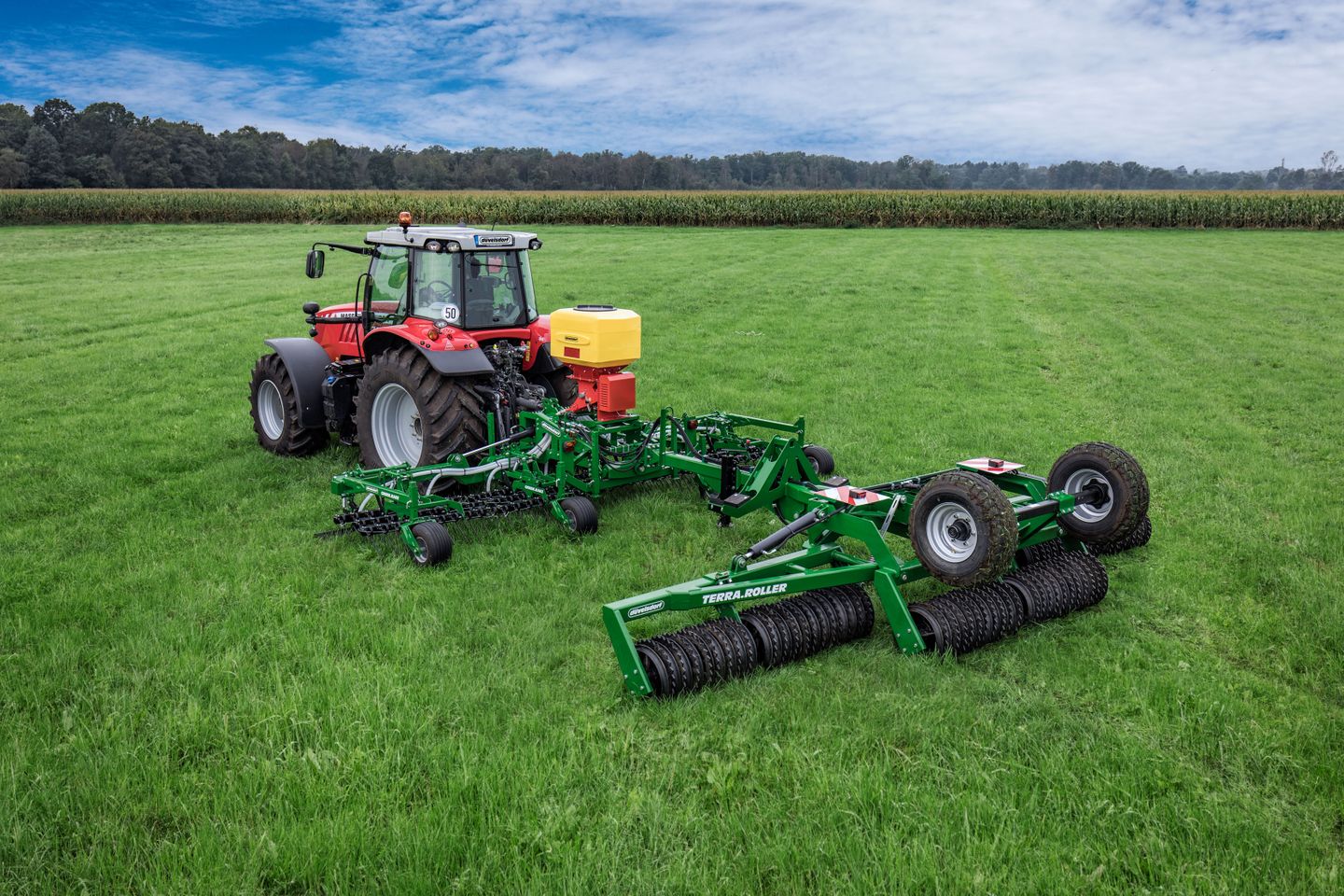 Having been appointed by Düvelsdorf as its distributor for Ireland in October last year, Lynx Engineering has now been confirmed by the Germany-based manufacturer as the sole importer and distributor of its range of grassland, agricultural and municipal equipment for the whole of the UK. Examples from the range will feature on the Lynx stand (No. 938) at this year's CEREALS event.
The new deal will now make Düvelsdorf's core range of grassland maintenance kit including rakes and rollers, as well as silage, tillage and seeding products, available through Lynx Engineering's nationwide dealer network. Sweeping machines, transport boxes and snow clearing equipment will also be made available.
A selection of Düvelsdorf products will make their UK public debut on the Lynx stands at the forthcoming Cereals and Royal Highland Shows in June.
A family-owned business established more than ninety years ago, Dü­vels­dorf is one of Europe's leading names in grassland technology and continues to grow its international network of importers and distributors across western and northern Europe.
Commenting on the appointment, Nick Ewbank, Managing Director for Lynx Engineering, said: "In the six months or so that we've been marketing and supplying Düvelsdorf products in Ireland we've already seen a great deal of interest reflected in a growing order book. The Düvelsdorf name is rightly associated with clever, well-proven design, solid build quality and excellent value for money. As such they offer a genuine alternative to similar machines from the bigger, better-known brands.
"We look forward to welcoming visitors to the Lynx stand at Cereals and showing them round our Düvelsdorf display as well as our range of Stoll front loaders, Zuidberg front linkages and PTOs, Dromone pick-up hitches, Streamline front presses and front-mounted weight systems."