NEW VARIETIES WITH MARKET APPEAL TAKE CENTRE STAGE AT CEREALS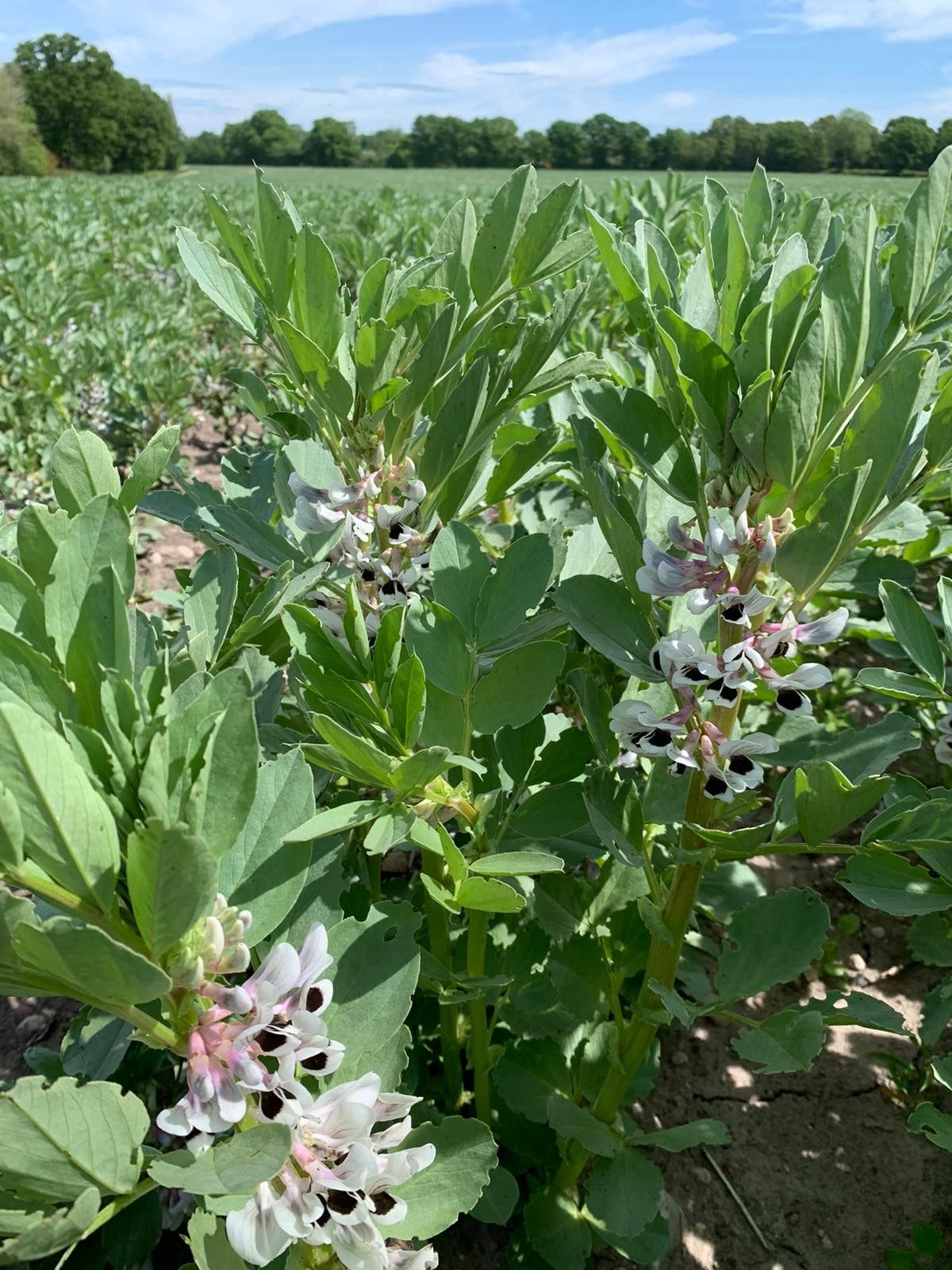 Newly recommended cereal varieties and market-leading pulse varieties are the main features of Senova's stand at this year's Cereals Event – including the first new winter oat variety to be recommended for five years.
Cromwell, which was added to the AHDB Recommended List 2023/24, is a new high-yielding husked winter oat variety with milling potential.
Bred by IBERS and marketed by Senova, Cromwell is a Mascani cross, so has the advantage of a proven pedigree, at a time when the low input break crop is seen as a key component of sustainable rotations.
The new variety's arrival has been welcomed by both millers and growers for its very high yields and ability to deliver milling quality, echoing that found in the current market favourite Mascani.
With a yield of 102, Cromwell has a 7% advantage over stalwart Mascani - a variety which has stood the test of time and performed consistently on the farm and in the mill since its approval back in 2004.
Cromwell's recommendation brings more choice to oat growers and reduces the industry's reliance on one mainstream variety, believes Senova, as the newcomer has already gone through mills successfully and performed well in the field.
With a specific weight of 55.3kg/hl and a kernel content of 74.9%, Cromwell has the grain quality and milling characteristics that more recent winter oat variety introductions have lacked.
It is also very short and stiff, with a straw length of 103cm and an 8 for lodging – the highest standing ability of the winter oat varieties.
Slightly later to mature, Cromwell is a +1 for ripening and has relatively low, acceptable screening levels.
"We are delighted to offer Cromwell and consider it to be a very timely addition to the list," says Tom Yewbrey of Senova. "Mascani will continue to be popular, but there are advantages in having more than one variety that both millers and growers have faith in."
The top two winter bean varieties on the PGRO Descriptive List, Vespa and Vincent, are both marketed by Senova and will also be featuring at Cereals '23, alongside the newer, earlier variety Norton.
With a yield of 111, Vespa has maintained its leading position after another very good year, despite the hot, dry conditions that adversely affected spring beans.
Vincent comes in just behind it on a yield of 108.
First listed in 2018, Vespa has short straw and the joint highest standing ability on the list, with a score of 8. The top-selling winter bean variety also offers the bigger seed size and pale hilum favoured by the human consumption market.
Its protein content of 25.7% puts Vespa ahead of most other winter bean varieties and makes it suitable for growing on contracts where protein is rewarded.
Vincent also has excellent standing ability with a score of 8, a whopping seed size of 768g and the highest protein content on the Descriptive List at 26.9%.
With similar maturity to Vespa, it is slightly taller. Vincent was listed in 2021.
"In Vespa and Vincent we have two excellent winter bean varieties which have performed well on farm, just as interest in home-grown protein is at an all-time high," says Tom Yewbrey.
"With continuing volatility in fertiliser markets, the widening of rotations and interest in bi-cropping for introducing diversity, we expect strong demand for bean seed for this autumn."
Other varieties on the Senova stand include its ever-popular Group 4 winter wheat Costello, the distiller's soft wheat choice Swallow and the short, stiff triticale Kasyno.
The robust feed winter barleys Valerie and Bordeaux also feature, with the former being one of the only commercial barley varieties to offer full resistance to BaYMV, including strain 2 of the virus.
Although not on the stand, another newcomer, Florence spring barley, which has malting potential for brewing, completes the line-up.
Florence is currently going through the official MBC testing system, with the results awaited eagerly. As well as heading the latest Recommended List with a yield of 105, Florence has short, stiff straw, early ripening and good disease resistance.
Visitors will also get their first glimpse of Senova's potential Group 3 winter wheat, Almara.
-ends-
For further information, visit Senova on stand 410 at Cereals.
Alternatively, visit www.senova.uk.com or contact Tom Yewbrey on 07584 012367