07 Jun 2023
Syngenta at Cereals 2023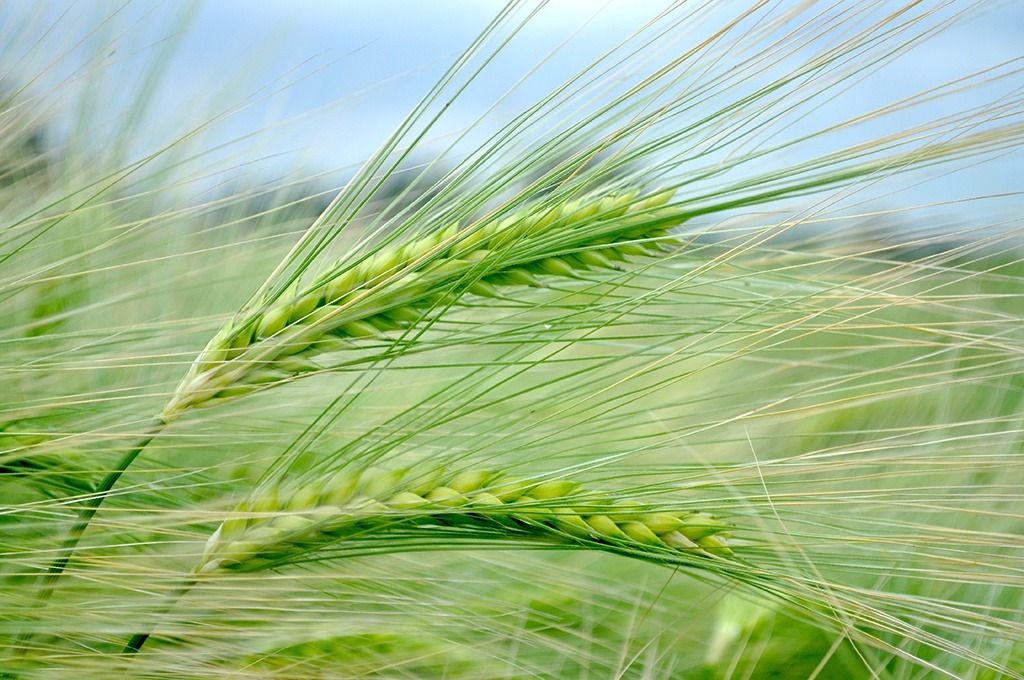 Performance. Stability. Reliability. These are the core benefits that would be demonstrated from existing and new Syngenta Seed varieties during the Cereals Event 2023.
In such volatile, uncertain, complex and ambiguous market landscape, Syngenta continues to deliver new varieties that are well positioned to enable cereal growers to maximise their farm productivity and improve profitability. Apart from high yielding genetics, Syngenta's new wheat variety- SY CHEER is set to outperform existing quality making varieties in the market. Another feature would be new hybrid barley varieties with higher yields and native traits on disease tolerance.
We understand the challenges of our growers in maximizing their farm profitability, given the continued rise of inputs, subsidy changes and unpredictability of weather. In this light, Syngenta plots aim to demonstrate sustainable alternative farming solutions to help optimize productivity with efficient nutrient use through genetics, agronomy and drilling techniques. New biologicals technology for nutrient use efficiency will be on display in our marquee, and we are excited to share our findings on two new products, NUELLO® iN and VIXERAN®.
The stand would also feature exciting digital farm solutions which would benefit growers in selecting relevant varieties for their specific geographic location and highlight a risk sharing offer to mitigate weather changes (Hyvido).
Find out more about our Partnership Plan where you can earn rewards for purchasing our products with a few simple steps to sign up.
"We look forward to participating in The Cereals Event and engage with all of our growers and stakeholders" says Leslie Anne Sharp, Seeds BA Head (UK & Ireland)
Highlighting the three new cereal varieties on the Syngenta stand, below provides the following insights:
New Potential Breadmaking Wheat:
A NEW potential breadmaking variety, which is currently a Recommended List (RL) candidate, SY CHEER combines robust disease resistance and high untreated yield with excellent grain quality. Seeds Technical Manager, Matt Bull says "SY CHEER is a hugely exciting variety. The combination of robust disease resistance and excellent grain quality characteristics give greater flexibility on farm and help mitigate some risk"
New winter feed hybrid barleys – SY Nephin & SY Buzzard (BYDV Tolerant)
SY NEPHIN is a high performance hybrid barley variety combining high yield, excellent specific weight and outstanding disease resistance. SY NEPHIN has the highest resistance score for Rhynchosporium on the current RL and this compliments its high untreated yield. High untreated yield is indicative of a variety with excellent disease resistance and, with weather patterns becoming increasingly extreme and unpredictable, flexibility when it comes to spray timings and disease management are a significant benefit on farm. SY NEPHIN reflects Syngenta hybrid breeding expertise with high & stable yield, the grass weed suppression unique to hybrid barley and numerous other hybrid benefits. Growers looking to try a new hybrid barley variety can choose SY NEPHIN with confidence.
We believe that BYDV tolerant hybrid barley is a great option on farm providing flexibility with drill timings, management decisions and giving confidence to farmers in high risk BYDV regions & seasons. BYDV tolerance could also be a real benefit to farms looking at no or low insecticide use. SY BUZZARD has all the benefits of hybrid barley (high and stable yield, grass weed suppression, good grain quality & excellent disease resistance) as well as having tolerance to BYDV.
Full list of varieties on the Syngenta Cereals Event stand:
Winter feed wheat
Graham
Gleam
SY Insitor
SY Cheer*
Winter hybrid barley
Bazooka
SY Thunderbolt
SY Kingsbarn
SY Armadillo
SY Kingston
SY Canyon
SY Nephin*
SY Buzzard / BYDV Tolerant Variety*
Winter malting barley
Electrum
Craft
SY Vessel
Spring barley
Laureate
Fairing
SY Splendor
SY Tennyson
* New varieties