20 Apr 2022
Oilseed Rape Rapid Test Launching Autumn 2022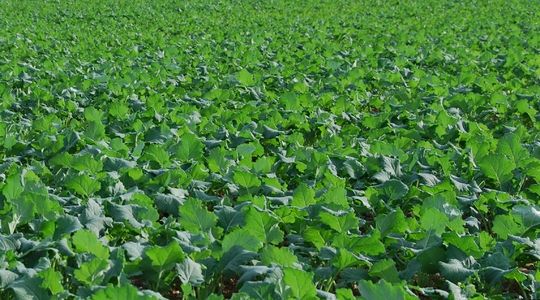 The most economically damaging disease for UK oilseed rape is Light Leaf Spot. Leading to losses in yield of up to 50%, the damages translate to an enormous £80 million loss for the UK economy every year.
Identifying the disease sooner rather than later is key to control, something not made easy given the speed at which spores are released and spread, as well as the fact early infections are hard to detect by eye. However, from Autumn 2022, a simple test to quantify the level of Light Leaf Spot in a small sample of leaves - even before visible signs emerge - will be available.
SwiftDetect is a tried and tested rapid test, differentiated by its unique sensitivity and 1 business day turnaround. On its way to transform crop disease management, the test is currently available for wheat and barley diseases from Septoria to Ramularia.
It has allowed Farmers and Agronomists to take a proactive approach, providing early warnings of disease and actionable insight to support fungicide decisions. In turn, some customers have saved thousands through a more efficient and effective use of fungicides, or better protected yield by tailoring treatment according to disease levels.
Available to order online from September, the test has been extensively trialled with excellent results.
SwiftDetect is being adapted over the coming years to test for other devastating diseases. Trials are already underway for Phoma, which will be the second test for oilseed rape. However, the team are setting their horizons further, looking at other crops, seeds and even diseases in livestock.
Come and see our team at Cereals, stand 616, to discuss future developments and how SwiftDetect can fit into your crop management plan.