16 May 2022
Be prepared for this year's harvest and harvests of the future Visit BDC Systems Ltd on stand 523 at Cereals 2022 to talk all things grain handling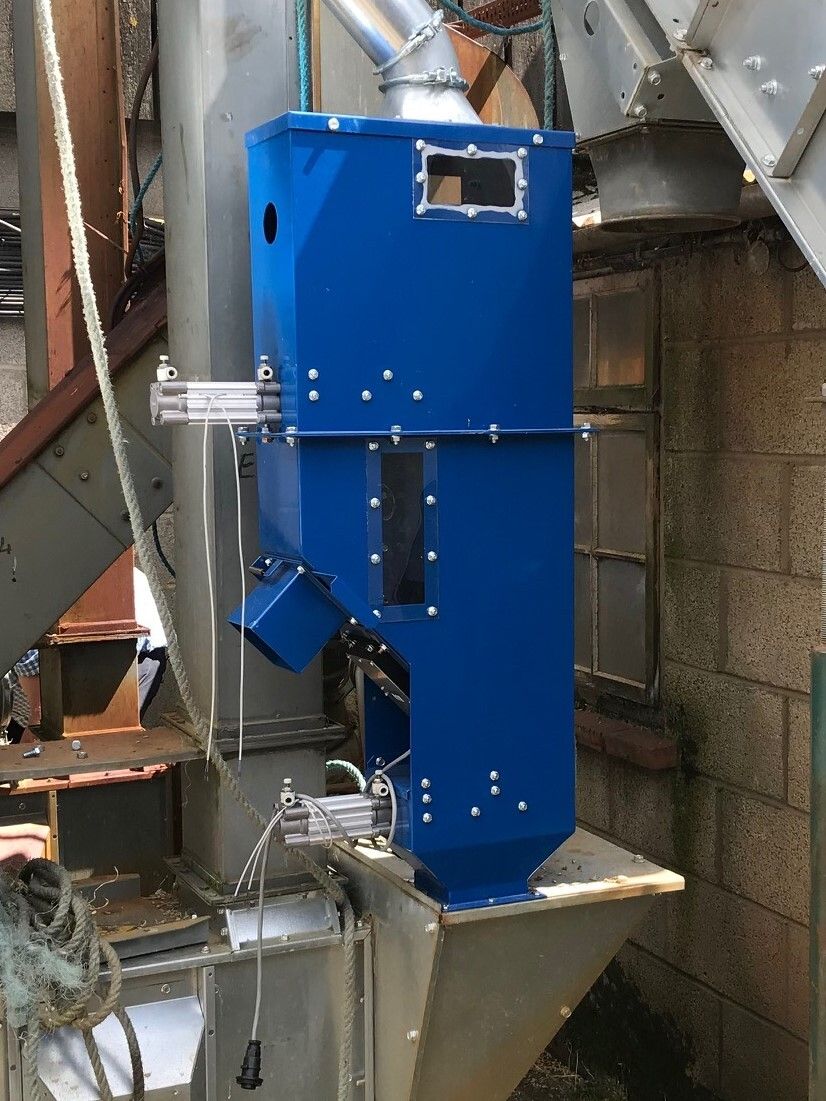 Last year's harvest proved challenging for many farmers as they battled with the ever changing weather conditions.
Cereals 2022 provides the perfect opportunity for farmers and commercial grain store operators to find the grain handling equipment that will help them to overcome increasingly uncertain climatic conditions.
"Weather conditions last harvest resulted in a significant rise in enquiries for our grain handling systems with customers taking initial enquiries forward to the design stage more quickly than usual," said Andrew Head, BDC Systems' Sales Director.
"The BDC team is looking forward to talking to Cereals 2022 attendees about our industry-leading range of grain handling solutions and highlighting how they can help make this year's harvest and the harvests of tomorrow run as smoothly and, importantly, as profitably as possible," continued Mr Head.
BDC Systems will be showcasing its Moisture Monitoring System (MMS). Since its launch the MMS has been helping farmers and commercial grain store operators overcome the challenge of how to accurately and automatically check moisture content (mc) of grain as it leaves the drier enroute to storage.
The ability to pre-configure the MMS to automatically send text alerts should the mc fall above or below predefined maximum and minimum levels, enables farmers and grain store operators to make the necessary adjustments remotely and swiftly restore mc to the required levels.
Being able to remotely adjust grain drier settings ensures that the drier is optimised to maintain the correct mc, helping to significantly reduce energy costs – a huge benefit with today's ever-higher energy prices.
BDC Systems will also be displaying Skandia Elevator's range of elevating and conveying equipment. The H-Line will be of interest to larger farming enterprises, commercial grain store operators and milling plants requiring high tonnage grain handling capability.
Having listened to market demands the H-Line delivers what customers want: elevators that are easier to maintain, have optimised flow which means less wear and tear to both machinery and grain and, which can now reach an overall height of 70m.
Ventilation solutions from BDC Systems will also be on show. The team will be able to advise on the right solution to meet individual requirements from its range of drive over level floor, corraduct half round above floor ventilation laterals and a range of suitable ventilation fans.
"In readiness for a potential wet harvest, interest in BDC Systems' Svegma continuous flow driers will no doubt be strong," added Mr Head. "Svegma driers have an industry leading reputation for outstanding quality and efficiency and are used extensively by farmers, farming co-operatives, commercial plant operators and maltsters."
The first Svegma drier was installed in the UK 38 years ago and there are now over 1,000 installations, all helping to stop farmers from losing sleep over wet grain.
Cereals 2022 visitors can be sure they are ahead of the game and prepared for harvest 2022, and those that are to come, by talking to the BDC Systems' team on Stand 523.
For more info visit: https://bdcsystems.com/ or call: +44 (0) 1672 810851