Rethinking the arable rotation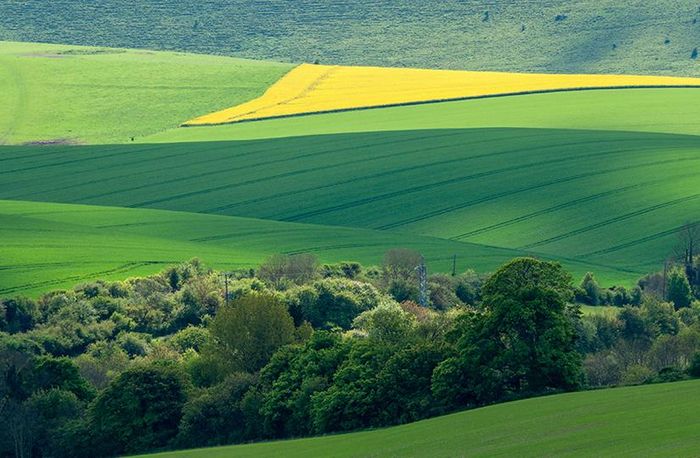 One of the biggest questions currently facing farmers is how they can adapt their systems to deal with the phasing out of Basic Payments and the introduction of the Environmental Land Management System (ELMS).
Growers are facing the loss of the £230/ha BPS payment, which will be phased out between 2021-2028, along with the practical management challenges posed by more frequent weather extremes and a breakcrop crisis because of the inconsistency of OSR.
The industry is facing a collection of factors which will require significant changes for many farming businesses.
Data from more than 200 farms, which took part in an AHDB Farmbench exercise facilitated by Strutt & Parker during 2019, shows the potential for improvements on many farms. The data showed that the top 10% of producers had a whole farm net margin of £676/ha (£273/acre) compared to a group average of £288/ha (£116/acre).
Whilst a proportion of variation can always be attributed to soil type and geography, there is a significant management impact and there are a number of factors within a farmer's control which would help to improve financial performance.
These include greater collaboration to form economies of scale, adoption of new technologies and greater attention to detail across the rotation to find marginal gains.
This attention to detail includes looking at the rotation, with a focus on growing profitable break crops to maximise first wheats.
This is an issue in the spotlight with many growers now feeling the risks of growing oilseed rape are too high. Possible alternatives include pulses, oats, linseed, but there are also some whole field Countryside Stewardship options available under mid-tier such as the two-year sown legume fallow (AB15).
This option produces a gross margin of around £450/ha* after seed costs, compared to 2019 harvest results of £535/ha for winter/spring beans and £578/ha for winter/spring oats.
While on paper this may not seem to be better financially than some commercial crops, an AB15 crop would offer consistency and a lower risk of failure and vulnerability to weather extremes - therefore balancing risk and reward. It also provides a wealth of pollen and nectar source for pollinators and food source for farmland birds.
Other environmental options worthy of inclusion in the arable rotation include AB2 Basic Over Winter Stubble, AB14 Harvested Low Input Cereal, AB6 Enhanced Overwinter Stubble, GS4 Legume and Herb Rich Sward.
Embracing some of these options into a balanced arable rotation will deliver a number of environmental benefits while still facilitating the production of high-quality crops on our farms.
George Badger, farming consultant in the Oxford office of Strutt & Parker, will be one of the speakers during the 'Adapting to ELMS' webinar on 10 June from 11.45am to 12.30pm where he will be looking at how growers will need to adapt to a changing policy framework and how best to incorporate environmental 'crops' into the mix
Notes:
*Excludes a potential fixed cost saving which has not been shown for AB15 vs conventional crops, but would be farm specific depending on whether labour and machinery overheads can be reallocated to alternative enterprises.
Beans: £535/ha Gross Margin in 2019, from 94 growers of winter and spring beans from S&P Farmbench. Oats: £578/ha Gross Margin in 2019, from 65 growers of winter and spring oats from S&P Farmbench