27 Apr 2023
Schmotzer hoes from AMAZONE to make Cereals debut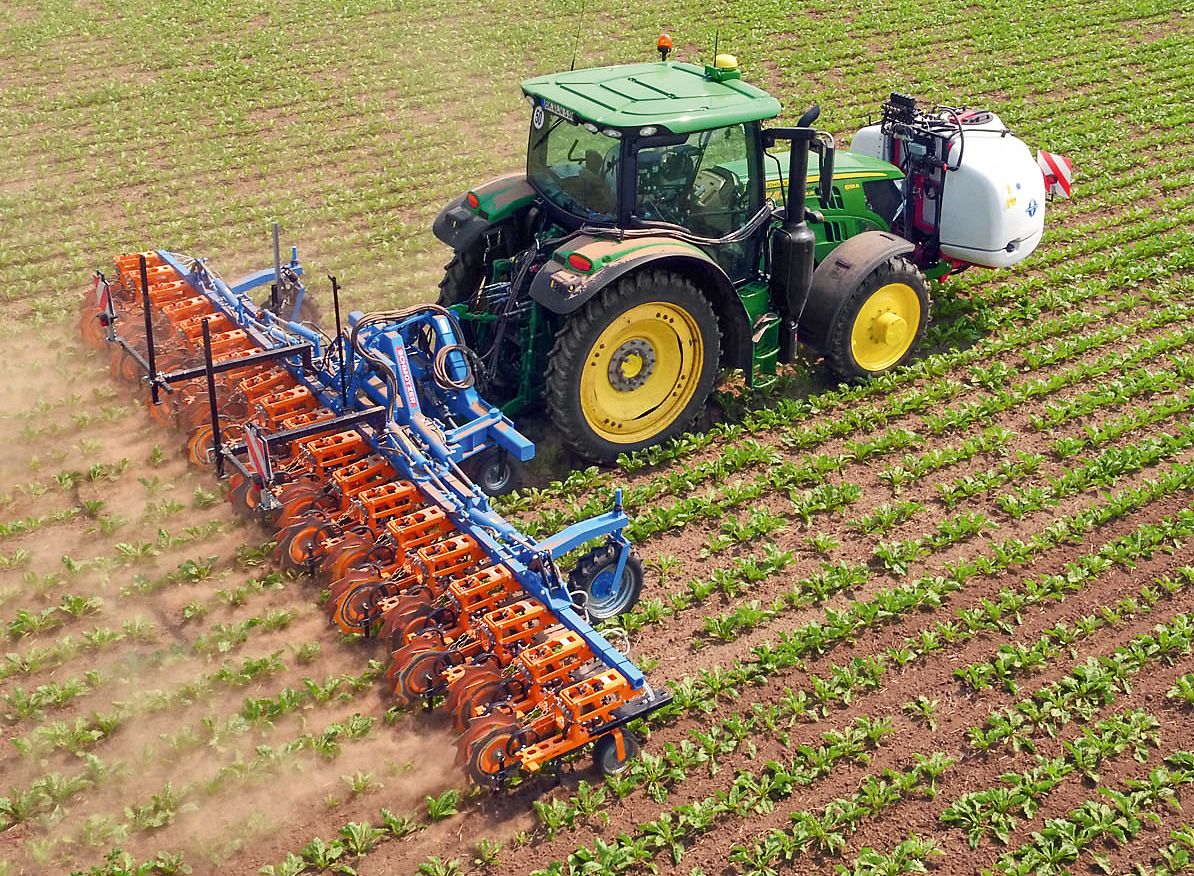 Schmotzer has been manufacturing quality hoes for almost 100 years and, following its takeover, is now part of the AMAZONE Group. The Cereals Event will mark the launch of the brand in Britain where the new Venterra 2K series hoes will be on the Stand.
The key feature of the Venterra is its ability to be used over longer periods due to its deep underframe clearance and increased lift out height enabling the continuing use of the hoe during the growing season in crops of up to 50 cm high; even when coming out of short work into the headland and using GPS SectionControl to lift out each tine element individually. The machine is compact, with a close centre of gravity, to reduce soil compaction, both in work and when turning.
In working widths of 4.5 to 6.75 m and able to cope with row widths from 45 cm up to 75 cm, the hoe is ideal for maize, sugar beet or any other row crop. The Venterra 2K is guided between the rows using the HORUS Pro camera set-up which provides precise guidance even at high forward speeds meaning potentially higher work rates per day. Downtime is minimised by the RAPIDO quick-change blade system. Additional tools, such as row protectors and following harrows can be easy added if required. The parallelograms are equipped with maintenance-free bearings for the minimum of stoppages.
The multi-purpose, interchangeable tool system means that the hoe can be set up for a number of different functions with trailing tools such as ridging discs or finger wheels being mounted on a separate parallelogram for improved contour following.
See the new Schmotzer hoes on Amazone - Stand 948