28 May 2020
Select vigour for your oilseed rape with InVigor®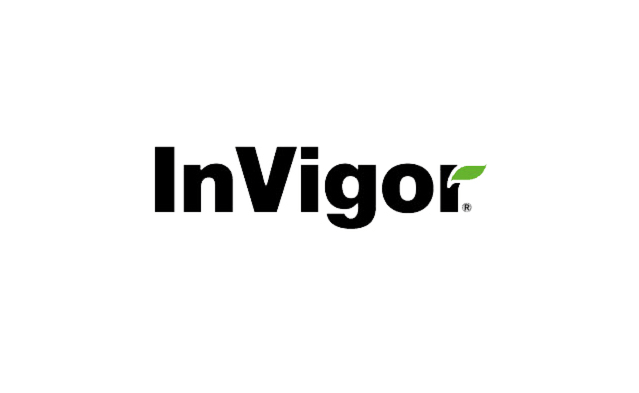 The importance of vigour in oilseed rape
Autumn vigour is about speed of emergence and fast production of biomass. This is critical to the success of the oilseed rape crop survival. A bigger, leafy crop has a significantly higher chance of surviving any cabbage stem flea beetle larvae damage and will be much stronger growing through winter.
Read the full article on the importance of vigour in here.
InVigor®
The InVigor® portfolio offered by BASF supports a range of hybrids that are especially vigorous in the autumn, and several of which have some of the best spring vigour available. With the addition of Integral® Pro seed treatment to all the InVigor® varieties as well as a Risk Share programme covering all varieties, growing an InVigor® hybrid will get your oilseed rape crop off to the best start. As well as vigour, the InVigor® portfolio includes hybrids with a range of desirable agronomic traits such as tolerance to pod shatter, verticillium wilt and TuYV.
Find out more about the different InVigor® varieties, to discover which one is tailored best to suit your farm.
Plant any InVigor® WOSR hybrid this autumn, with confidence, thanks to its proven performance and establishment risk share programme. All InVigor® varieties come with the following benefits:
High quality seed
Robust disease resistance
Consistent performance
Vigorous growth
Class-leading oil content
£30/ha* back if establishment fails
Treated with Integral® Pro
BASF's new Clearfield® varieties
BASF is excited to launch the new Clearfield® varieties InV1166CL® and InV1266CL®. These varieties originate from the European portfolio where they have shown great yield consistency, quantitative and qualitative phoma resistance and excellent autumn vigour which have also been seen in the UK environment.
The Clearfield® system allows you to build confidence in OSR, by harnessing the power from both seed and herbicide to get the full benefits and increased yields. The Clearfield® herbicide offers impressive brassica weed and volunteer OSR control. As well as the widest range of broad leaf weed control.
Discover more about Clearfield® .
Integral ® Pro
Integral® Pro is the only biological fungicidal seed treatment available for winter oilseed rape now that thiram is unavailable. Integral® Pro, used together with a vigorous variety will give the crop the best possible head start. Not only has Integral® Pro been proven to boost the speed of germination, unlike the older seed treatments; it has also been shown to boost yield by up to 4%.
Establishment Risk share programme
All purchases of any InVigor® seed variety will be automatically registered into the Establishment Risk Share programme.
Growers will be paid £30/ha for any crops that don't establish.
The minimum claim area is 3ha.
Provided drilling takes place before the 22nd September and crops have failed by the 31st October 2020, payment will be triggered.