29 May 2020
SME specialist Paragon continues to support growth of agricultural sector during challenging times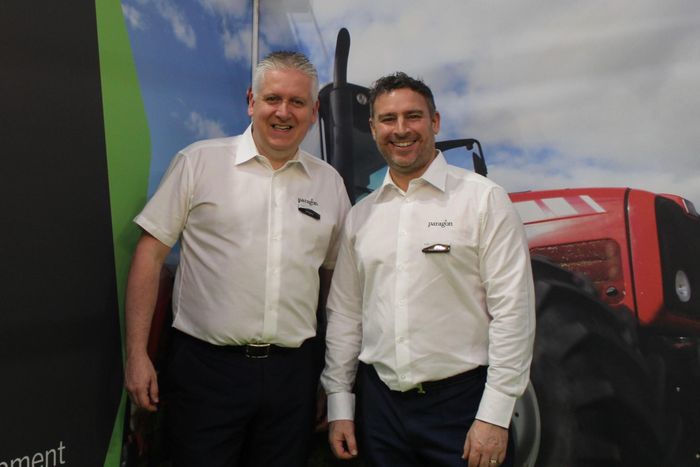 Established in 1985, award-winning Paragon is a FTSE 250 listed company and one of the UK's leading specialist lenders.
Paragon's experienced team specialising in agriculture has over 40 years combined expert knowledge in the complexities of the sector. With the uncertainties of Brexit and the current coronavirus pandemic, it's been an unpredictable start to the year, but Paragon is continuing its support of the sector and encouraging businesses to stay one step ahead.
Two members of the specialist team, Ian Smith and Russ Nicholls, will be offering guidance on how firms can strengthen and grow their business in these uncertain times at the upcoming Cereals LIVE event.
Russ Nicholls, Paragon's Business Development Manager in the South of England, recently commented: "For many agricultural businesses it's not quite 'business as usual' but fortunately the agricultural sector has not been as negatively impacted by coronavirus as some other areas of the UK economy. A limited number of farmers are in fact experiencing a 'mini boom' as demand is up so much from the supermarkets, so it's great that Paragon is able to support that. Recently we are also seeing a focus on supporting British farmers and sourcing products locally, which has also created more demand within the arable sector."
Ian Smith, Paragon's Business Development Manager in the North grew up on a farm in Wales so understands well what's important to the sector. He said: "Paragon prides itself on helping UK farms and agricultural companies get access to funding so their businesses can flourish. We continue to aim to help farmers and business owners prepare for any changes that happen, especially when unexpected events such as the coronavirus occur. We have recently been able to provide funding for purchases of £300,000 and over £400,000 for customers that are still pushing their business forward in line with the changes in consumer buying patterns that we're seeing.
In addition to the current coronavirus pandemic, Brexit is an ongoing issue for the agricultural industry, and we want to help farmers and business owners in this sector to prepare well for the changes looming. Preparing now by leasing or purchasing agriculture equipment allows business owners to guard against any unexpected events or fluctuations in demand, as well as maintaining cash flow."
Paragon, which won the Best Commercial Lender at the 2019 Lending Awards, supports businesses with funding from £25,000 for new and used farm vehicles, agricultural equipment and machinery of all sizes. Commonly funded assets include combine harvesters, hay and forage equipment, tractors, renewables and telehandlers.
The agriculture sector-focussed team can work quickly to arrange funding directly to UK farmers with seasonal payment plans, flexible terms and bespoke solutions available. They also work with manufacturers, dealers and distributors from one-off sales to more structured programmes. So, whatever your funding requirements, they are here to help.