Spring Special Offer: NK Mounted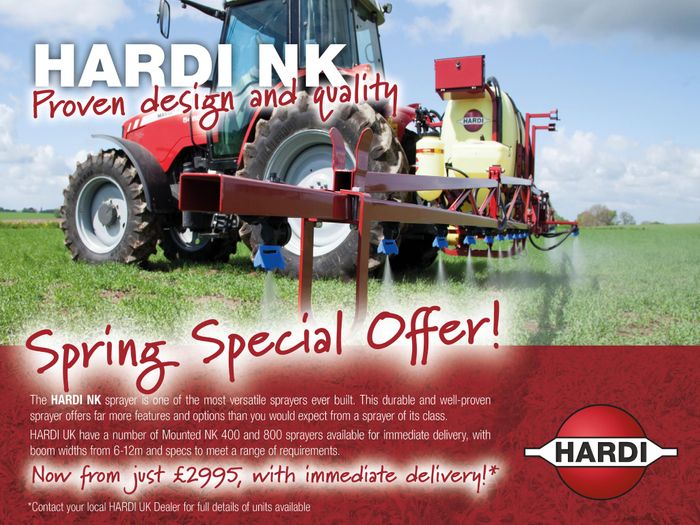 The HARDI NK Mounted sprayer is one of the most versatile sprayers ever built. This durable and well-proven machine offers far more features and options than you would expect from a sprayer of its class.
HARDI UK have a number of Mounted NK 400 and 800 sprayers available for immediate delivery, with boom widths from 6-12m and specs to meet a huge range of requirements.
The 6, 8 and 10 m SB booms are directly mounted to the frame. A mechanical and hydraulic boom lift makes the height adjustment easy and safe. All booms have an adjustable spring loaded break-away to protect the boom in case of accidental encounter with an obstacle in the field.