20 Apr 2022
SwiftDetect: putting science and real data behind disease detection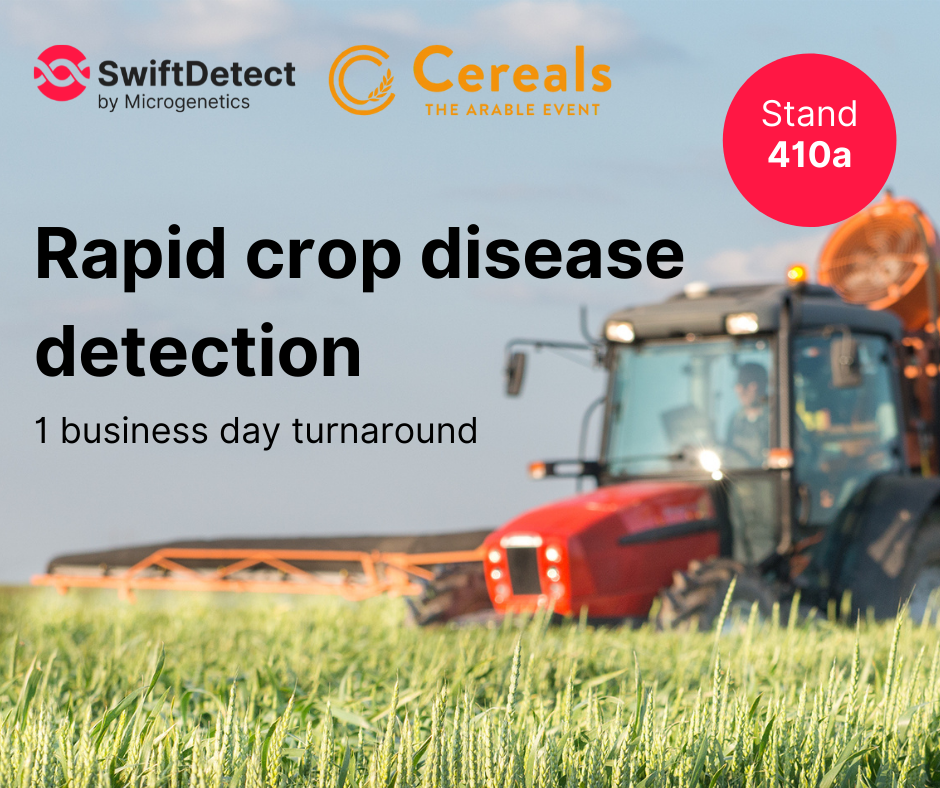 With fungicide costs increasing and resistance rising, could you benefit from knowing how much disease is lurking within your crop?
SwiftDetect uses a unique method to test down to just a few pathogen cells, giving you actionable insight into your disease levels even before visible signs emerge. As one of our customers – an Agronomist from the Southwest – says:
"SwiftDetect puts science and data behind something usually empirical"
You can therefore take a more informed approach to disease management.
Using your results, you can tailor your spray timings, product, and dose rate for a more efficient and effective use of fungicides. For example, if there is no disease in your crop, you'll have the confidence to use a lower dose, or a preventative spray. Some of our customers last season managed to save money at no compromise to yield this way. Alternatively, disease loading may be higher than you expected, in which case a stronger dose or curative fungicide may be required to better protect your crops.
Currently, SwiftDetect is available for these wheat and barley diseases:
Septoria (wheat)
Yellow Rust (wheat)
Brown Rust (wheat)
Mildew (wheat)
Ramularia (barley)
We are continuously evolving the test to help you control other devastating diseases. From autumn, you'll be able to use SwiftDetect to identify Light Leaf Spot in oilseed rape – a notoriously difficult to detect disease when relying on visible signs.
Come and see our team at Cereals stand 616 to learn more about how SwiftDetect can fit into your disease management plans, and to get an exclusive 25% discount off your first tests.
{% video_player "embed_player" overrideable=False, type='scriptV4', hide_playlist=True, viral_sharing=False, embed_button=False, autoplay=False, hidden_controls=False, loop=False, muted=False, full_width=False, width='1440', height='1080', player_id='64136421660' %}