Crop*Sense Temperature Monitoring and Control Unit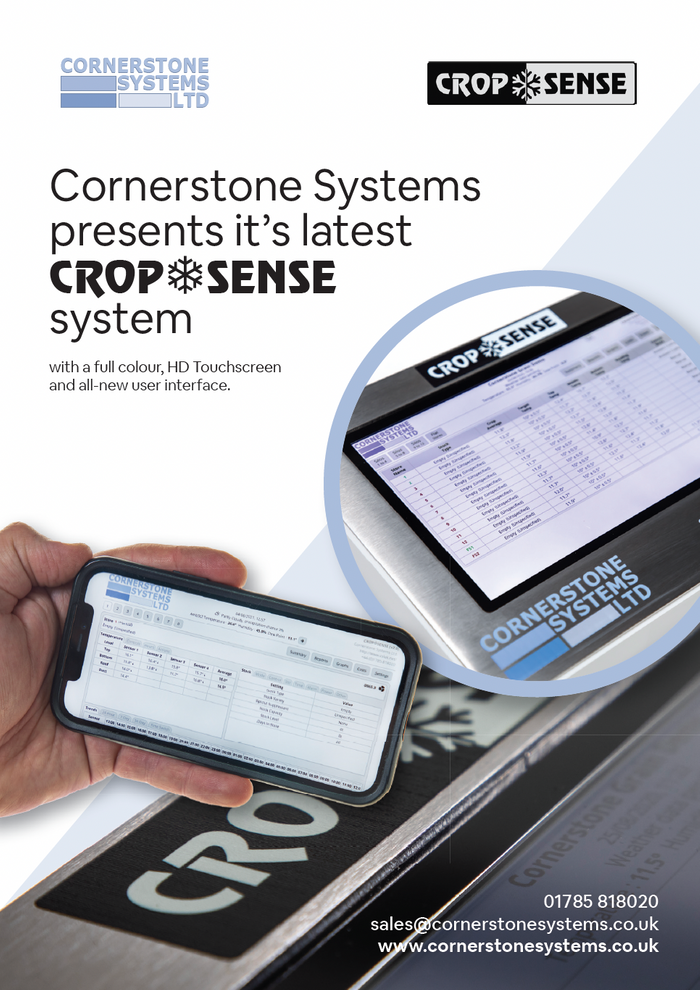 The CROPSENSE system has been completely redesigned with user interaction, remote accessibility and intelligent power effi ciency at the heart of the design.

Designed and built in the UK, Cornerstone Systems offers the full package using our own engineers. From design and build, through to installation and long-term servicing of your CropSense systems. We even offer customisation of systems to meet your specific requirements.

Key Features and Benefits:
󰀙 Robust Design and Manufacture
󰀙 Secure, Full System Remote Accessibility
󰀙 Automated Email and Texts
󰀙 Battery Backup
󰀙 Full Turnkey Solution
󰀙 Intelligent Control for Power Efficiency
󰀙 In-House Customisable System Software
󰀙 Integral Monitoring, Control and Data Storage