STRAIGHT LIQUID FERTILISERS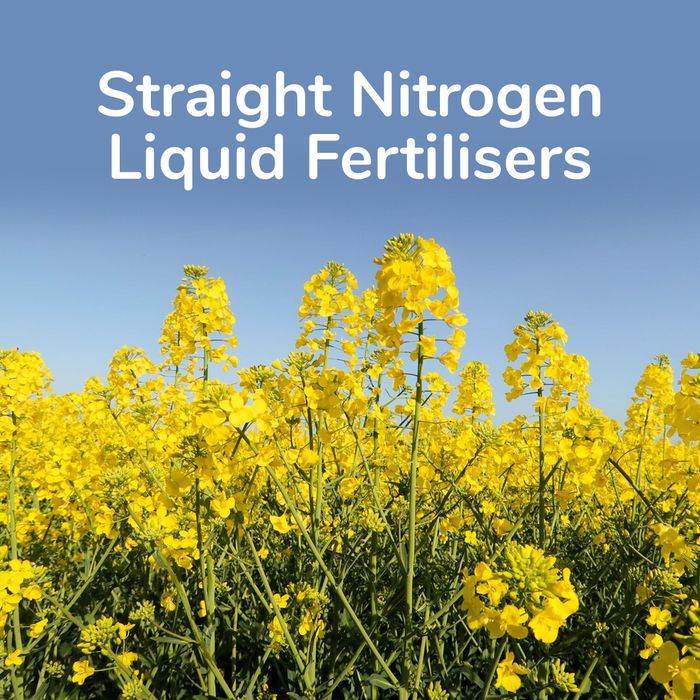 Foliar Nitrogen Fertilisers
Our range of foliar nitrogen fertilisers are urea based and can also contain sulphur from the agonomically preferred Ammonium Thiosulphate source.
NitraFol Clear Urea Solutions
Nitrafol clear urea solutions contain 18% Nitrogen wt/wt [20% wt/vol] and can be formulated with sulphur if required.
NitraPro Enhancing grain protein to achieve milling premiums
NitraPro is a pH balanced foliar nitrogen fertiliser incorporating exclusive AdvaNShield technology and sulphur from ammonium thiosulphate (ATS).
Correctly applied as a foliar spray at the appropriate growth stage, it has been designed to increase the levels of protein in grain. Nitrapro contains 34% N and 40% SO3 wt/vol
Foliar Micronutrients
Our range of foliar micronutrients fertilisers range includes boron, manganese and magnesium formulations.
Nitrasol Manganese 15%Mn 20%S03 [8% S] wt/vol
Nitrasol Manganese 15% Mn is a foliar fertiliser for the correction of Manganese deficiency based upon Manganese Sulphate.
It is formulated as a readily soluble Foliar Manganese fertiliser for the rapid correction of Manganese deficiency in growing plants.

Nitrasol Magnesium 9%MgO 18%S03 [7.2% S] wt/vol
Nitrasol Magnesium 9% MgO wt/vol is a foliar fertiliser based upon Magnesium Sulphate.
It is formulated as a foliar applied Magnesium fertiliser for the rapid correction of Magnesium deficiency.