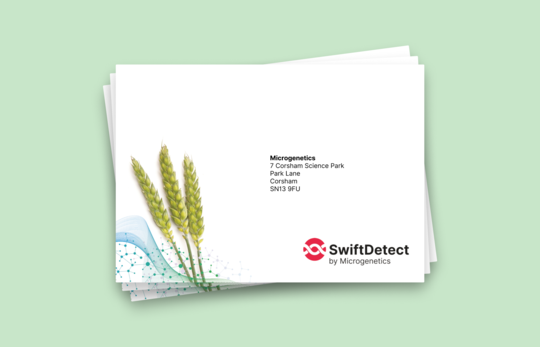 SwiftDetect is a super sensitive rapid test, able to quantify the level of disease in your crop down to a few pathogen cells.Using a unique method, there is no other test of its kind available that's quite so accurate, or fast.
Currently able to test for:
Septoria (wheat)
Yellow Rust (wheat)
Brown Rust (wheat)
Mildew (wheat)
Ramularia (barley)
Light Leaf Spot (OSR, coming soon)
Using the test is simple. Order a test online at swiftDetect.co.uk, post a sample of 10 leaves to Microgenetics for testing and get results back in just one business day.