Tool Carrier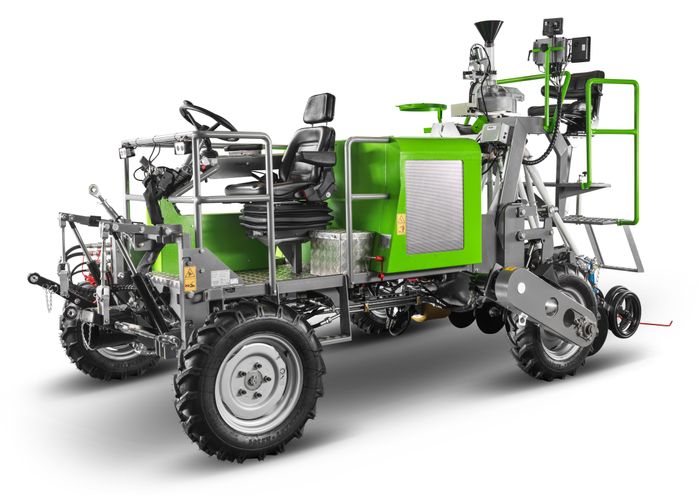 The Tool Carrier is a self-propelled unit specifically developed for planting, applying fertilizer and crop protection to tilling of field trials. Its dimensions and low weight guarantee agile use in trial sites and make the machine easy to transport.
Powerful machine with hydrostatic ground drive.
Powerful yet quiet Kubota engine
Available in 2 WD and 4 WD version (optional)
High maneuverability and cross-terrain mobility due to its compact size
Optimal machine ground clearance
Easy to transport
Long service intervals thanks to high-quality bearings and components
A wide variety of attachments can be mounted to the front and rear using:
Mounting frame
Front/rear hydraulics
Front/rear PTO shaft
Additional control devices
Modern, convenient operator platform.
Operating elements are intuitive and easy to use
Tilt-adjustable steering column
Adjustable armrest with integrated multi-function lever
Comfort seat with individual adjustment options
Clear view ahead for the driver and operator of the seeder
Sowing system offers a range of options.
Plot seeder or single row seeder with electrical belted cone drive for continuous adjustment of plot lengths
Automatic or manual funnel lift via GPS
Different sowing widths and opener systems available