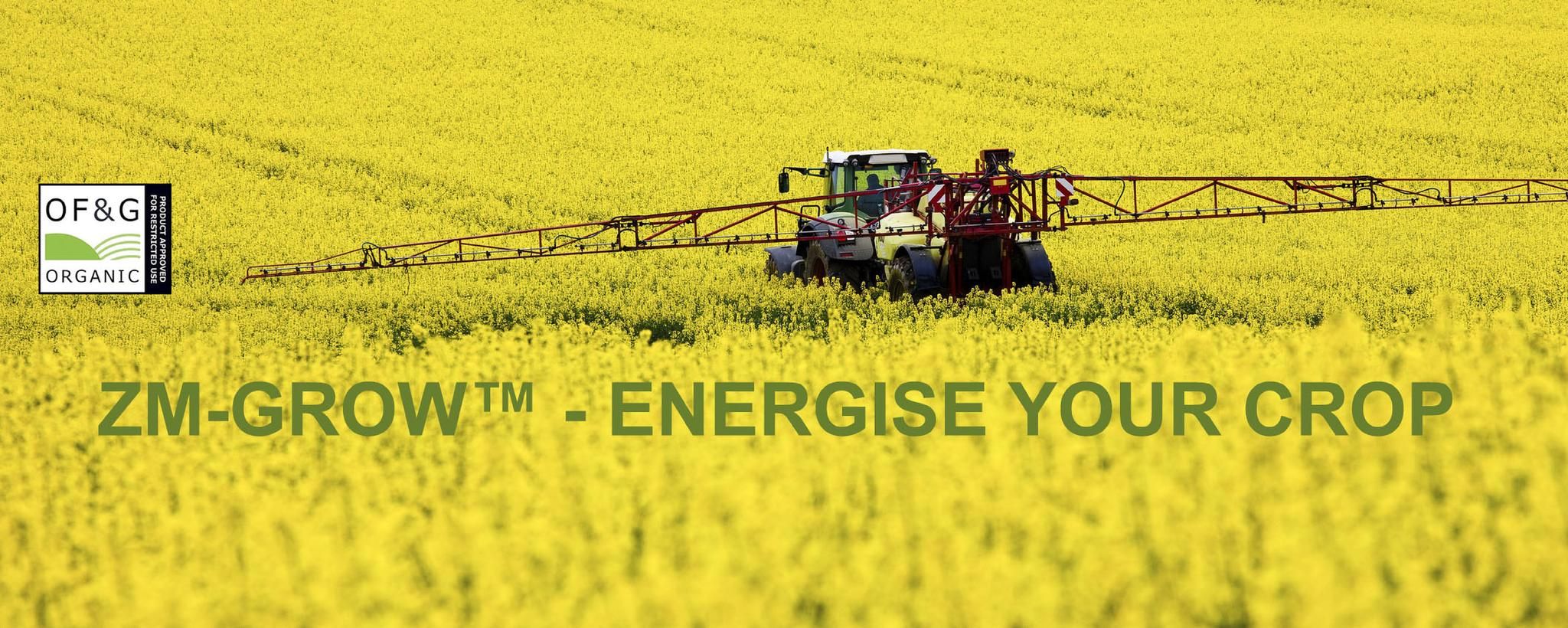 CONTACT US FOR YOUR FREE SAMPLE OF ZM-GROW!
ZM-Grow is the world's most ecological Zinc, Manganese and 100% Sulphur based micronutrient product made from used alkaline batteries in Finland with New Patented, Clean Technology. During this unique process Manganese and Zinc are extracted from used alkaline batteries and processed into premium 100% Sulphate Based liquid foliar fertiliser. Award Winning ZM-Grow™ has been certified for organic use in the UK by OF&G.
ZM-Grow™ can be applied to all crops during the growing season, combined with a balanced Crop Nutrition Program. Speak to your Agronomist about timing.For more info on a balanced crop nutrition program go to www.paynecropnutrition.co.uk.
Benefits and Features
Excellent end user experience - applied straight or with crop protection products using a conventional farm sprayer.
A clean choice for foliar Mn-Zn-S for all crops - EC 889/2008 Organic Approved.
100% Sulphate Based liquid works efficiently and doesn't harm plant leaves.
Exceptional tank mix compatibility with Liquid N and crop protection products (Check our website for Compatibility Charts).
AWARD WINNING - Designed by farmers for farmers.
ZM-Grow™ total average nutrient concentration:
​Zinc Zn 4,5% = 60,1 g/l (Zn)
Manganese Mn 4.6% = 62,3 g/l (Mn)
Sulphur S 5,8% = 78,2 g/l (S)
Liquid pH 3.9
Density 1.36 Kg/l
​Apply 2-3 Ltr/Ha mixed with 200-300 Ltrs water and always check compatibility before tank mixing.
Available across the UK and Ireland in 10 Ltr containers or 1000 Ltr IBC.