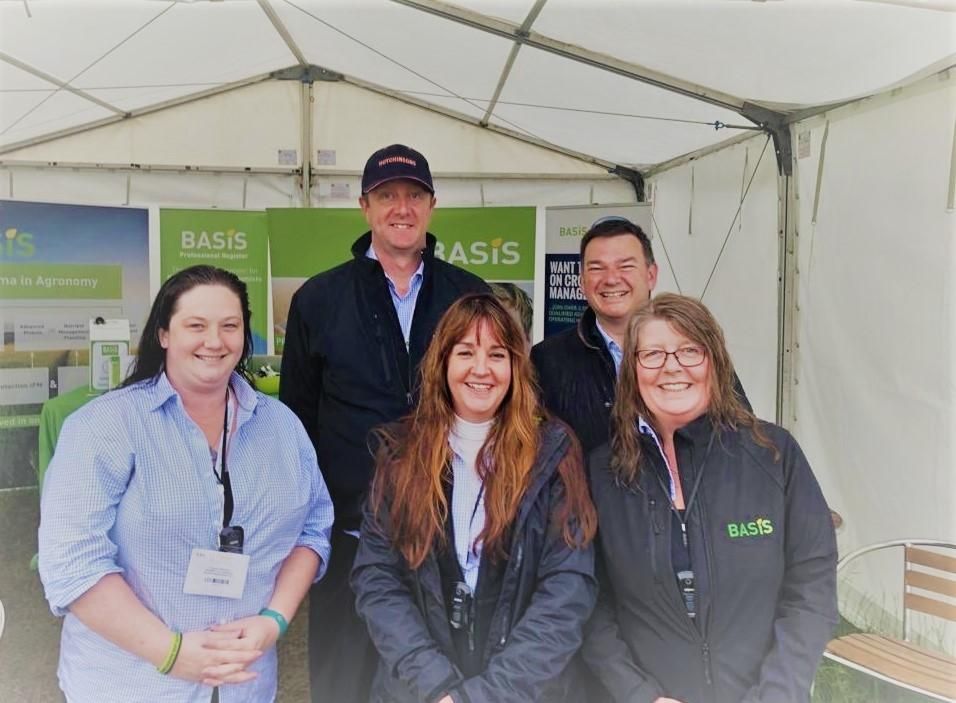 Welcome to our Stand and hello from our BASIS Team!
At Cereals LIVE you can earn up to 6 BASIS Continuing Professional Development (CPD) points per day.

There are two ways you can gain points either through the knowledge trail or the webinars
To collect points through the webinars attend the webinar and then go on to the Cereals CPD page https://www.cerealsevent.co.uk/nroso-points Then click the collect points button which is a link directly to the basis cpd email. Then put in this email your account number and all the webinars you have attended

Knowledge trail where you read an article or watch videos on another stand then answer a quiz, we will then get a list of everyone who has completed these so no need to inform us they have completed this.
List of companies which have a knowledge trail: Agriton, CRM, Corteva, Rothamsted Research, Catchment Sensitive Farming, Billericay farm Services, Premium Crops and Syngenta. This can also be accessed via

https://www.cerealsevent.co.uk/nroso-points
---
Webinars for BASIS Points 10 June
Getting More for Less - 1 BASIS point available
Delivering Natural Capital - 1 BASIS point available
New Era, New Challenges, New Opportunities – 1 BASIS point available
Adapting to ELMS –1 BASIS point available
New Chemical Solutions – 1 BASIS point available
Soils: The Heart of a Sustainable System – 1 BASIS point available
Routes into farming – 1 BASIS point available
Skills for the Future – 1 BASIS point available
Succession Planning – 1 BASIS point available
Webinars for BASIS Points 11 June
New Specialist Crop Markets – 1 BASIS point available
Budgeting and Risk Management – 1 BASIS point available
The Arable Market Outlook – 1 BASIS point available
Climate Change – 1 BASIS point available
Plant Breeding Innovations – 1 BASIS point available
Sustainable Crop Health – 1 BASIS point available
Digital and Data Innovation – 1 BASIS point available
Precision Farming Technologies – 1 BASIS point available
Precision Farming Application – 1 BASIS point available
Young Farmers Zoom Forum – 1 BASIS point available