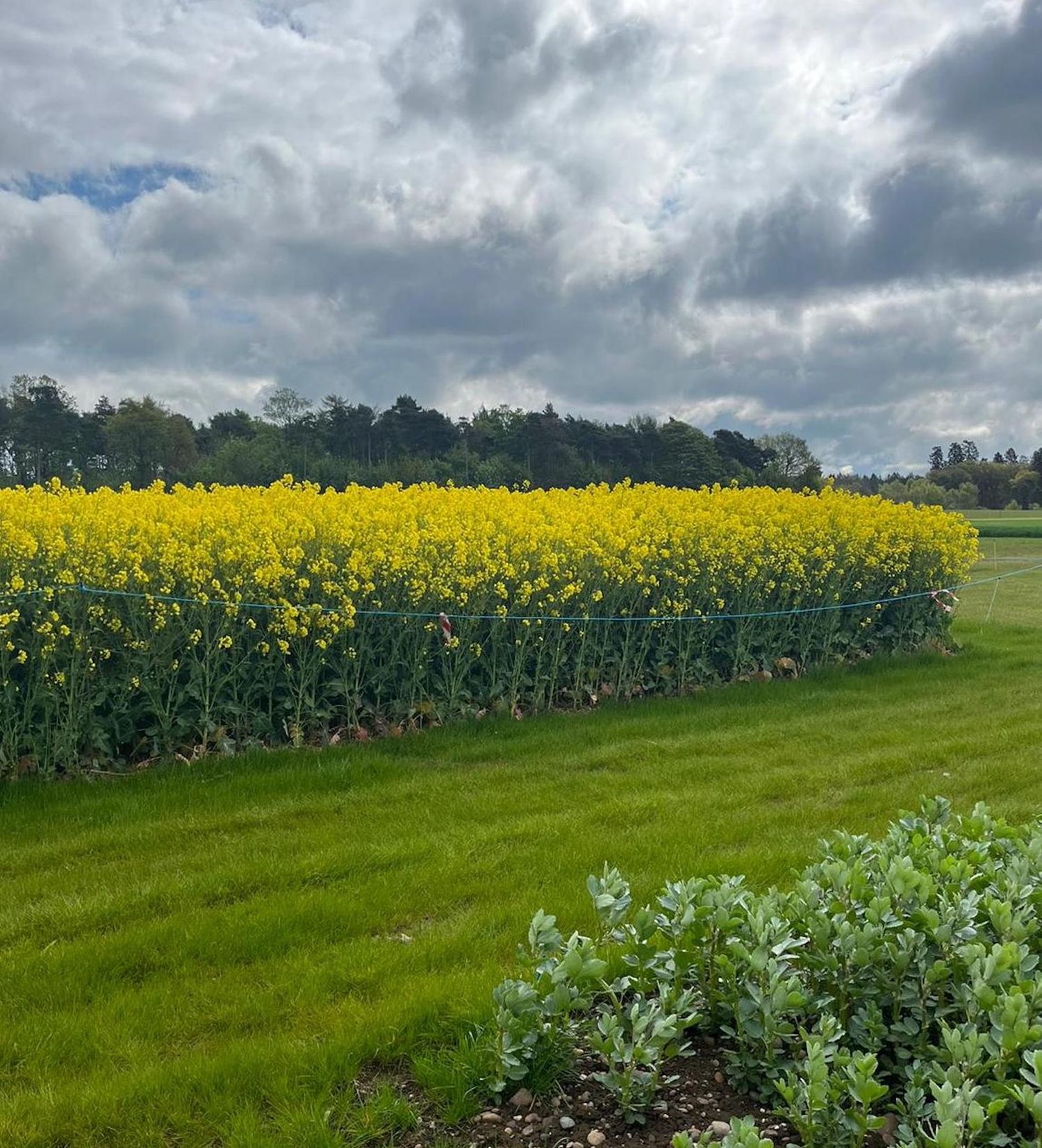 MARKET LEADING OILSEED RAPE and PULSE VARIETIES FROM LS PLANT BREEDING LTD WILL BE ON DISPLAY AT THE CEREALS EVENT THIS JUNE
June 13th and 14th see LS Plant Breeding Ltd (LSPB) return to Cereals following their successful first visit in 2022.
The high footfall of growers, agronomists and trade visitors to our stand last year were exactly our target audience. In particular, the great interest in our variety demonstration plots at the stand confirmed the decision to take part in Cereals again in 2023.
This June we have expanded the range of our varieties on show at the enlarged stand (Stand 404). The comprehensive series of plots feature our winter oilseed rape, spring and winter beans, spring combining peas, and spring wheat.
LSPB has a long heritage in winter oilseed rape breeding, and top of the UK Recommended List Turing (both East/West and North region), alongside Vegas showcasing the 'RlmS' phoma resistance gene with outstanding light leaf spot resistance, plus Murray at the top of the East/West region only, will head up the range of varieties on display.
LSPB are equally well known to UK pulse growers for their spring bean portfolio and the varieties will include top of the PGRO Descriptive List Genius, market leading Lynx, and market expanding LVC (low vicine/convicine) varieties Futura and Victus.
The company's combining peas are at the top or near top of the PGRO List and the plots will include Carrington and Butterfly green peas, along with Orchestra yellow pea, plus the new high yield marrowfat pea Takayama.
LSPB will also be demonstrating a selection of our candidate varieties for the first time. For example, Zidane RL candidate winter oilseed rape will be there as well as some very promising coded varieties with exceptional packages of traits which we are evaluating for the future.
We look forward to welcoming visitors to our stand and showing them all that we can offer UK growers and the seed trade.
Address
North Barn
Manor Farm
Milton Road
Impington
Cambridge
CB24 9NG
United Kingdom