15 May 2019
AICC's National CSFB 2019 Survey Results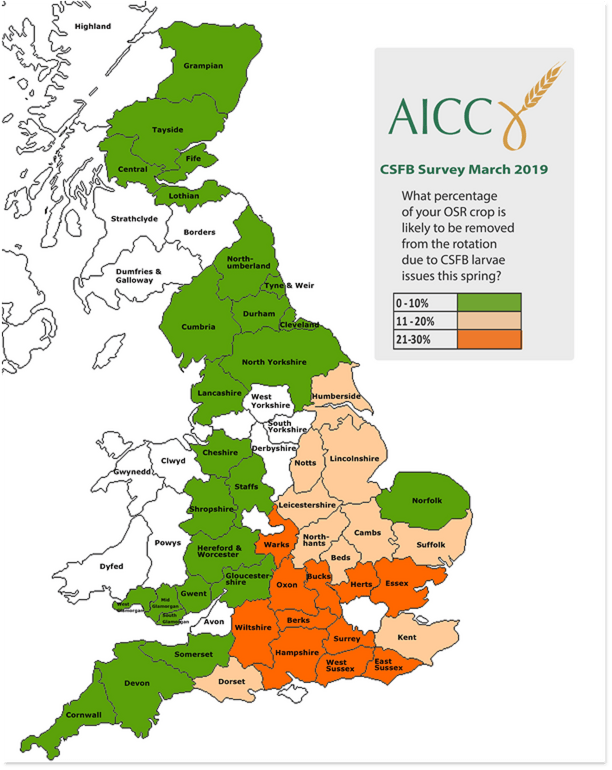 AICC, who represent approaching 50% of the UK Market share in arable advice on farm will be show casing independent agronomy and how engaging the services of an AICC member will benefit your business.
The results of the national survey conducted by AICC on the impact of CSFB damage on Oilseed Rape will be available and expert, truly independent agronomists will be on hand to discuss all aspects of agronomy going forward.
The IPM theme from the AICC Conference will be one of the main features at CEREALS. AICC members are proactive in the practice of IPM, with regular contact between groups and individual members across the UK discussing approaches to controlling current pest, weed and disease problems daily. They will be demonstrating how Integrated pest management will play increasing role in UK crop production post-Brexit and how independent agronomists are leading the way in its implementation on farm.