08 Apr 2019
CEREALS AHDB THEATRE KEYNOTES & PANELS ANNOUNCED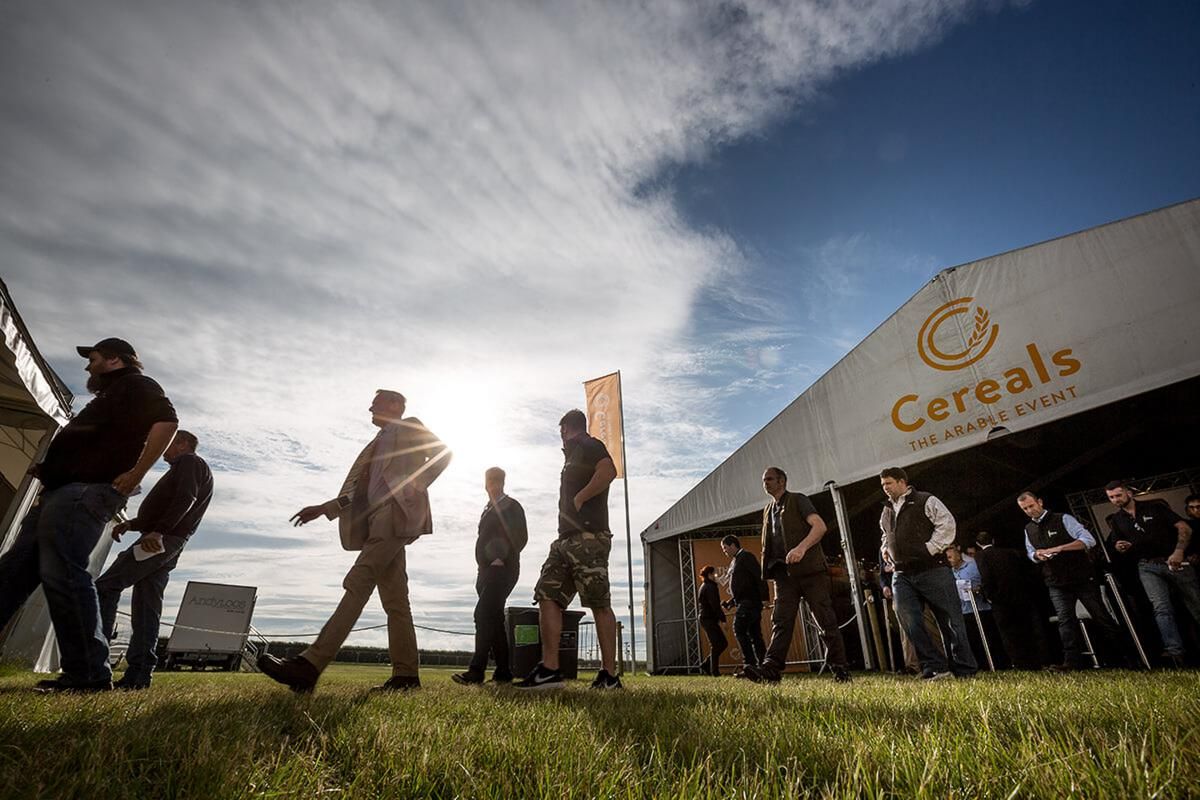 The Cereals AHDB Theatre programme for 12 June 2019 includes a morning keynote and panel discussion entitled Preparing for Change – What's on the horizon? This session will provide insights from industry experts Minette Batters, President, NFU; Tom Hind, Chief Strategy Officer, AHDB; Mike Holland, Consultant & Advisor, Agricultural Law Association; Robert Sheasby, Chief Executive, AIC and Paul Temple, AHDB Board and Cereals and Oilseeds Sector Chair. The Preparing for Change panel will be moderated by Karl Schneider, Editor in Chief of Farmers Weekly.
In the afternoon of 12 June 2019, Andree Defois, President of Tallage and Managing Editor of Stratégie Grains, presents an outlook for the global arable industry over the next five years. Tallage is a leading agro-economic research and analysis bureau and consultancy specializing in European and world grain and oilseed markets with main areas of expertise in grains, oilseeds and plant protein markets; agricultural by-products markets; animal feeds and the biofuels markets. This session will help attendees prepare for the seasons ahead.
An afternoon panel, moderated by Martin Grantley-Smith, Cereals & Oilseeds Director, AHDB, discusses methods to increase farm business productivity and benchmarking to measure success. Speakers include Susannah Bolton, Director of KE, AHDB; Oliver McEntyre, National Strategy Director, Barclays and Elizabeth Warham, COO/ Head, Agri-Tech, Department for International Trade.
Cereals AHDB Theatre highlights for 13 June 2019 include a global grain market forecast plus a domestic market outlook for 2019/20 with area & production scenarios presented by Amy Reynolds, Economist at the International Grains Council. This keynote will be followed by a panel entitled How resilient is your business? moderated by Phil Bicknell Head of Market Intelligence, AHDB. This panel will try to answer the questions around where the UK government now stands in regards to the global grain markets and what factors need to be monitored for the season ahead and subsequent years.
The Cereals AHDB Theatre will close with an afternoon keynote and panel dedicated to Integrated Pest Management moderated by Martin Grantley-Smith, Cereals & Oilseeds Director, AHDB. Speakers include Emma Hamer, Senior Plant Health Advisor; Dr. Jon Knight, Head of Crop Protection, AHDB; Neil Paveley, Director of Crop Protection, ADAS and Sean Sparling, Chairman, AICC.
"The Cereals 2019 event provides a great opportunity for all parts of the industry to get involved in discussions that are critical to our future. This year's seminars cover the key topics going forwards, be they political, technical or marketing, with those speakers who can make a difference for us. Everyone is encouraged to come and have your say," per Martin Grantley-Smith, AHDB Cereals and Oilseeds, Strategy Director.
For more information, please contact laura.mcdonald@prysmgroup.co.uk or by phone at +44 117 929 6088.
About Comexposium. Comexposium is one of the world's leading event organizers. Headquartered in France, Comexposium's employees and sales network operate in 22 countries. Comexposium aims to be seen as the place to be, building bridges between people and business. www.comexposium.com
About PRYSM Group. With offices in China, UK and the US, PRYSM Group is responsible for a portfolio of over 36 shows across divisions including PRYSM Rural, PRYSM Marketing, PRYSM Business, PRYSM Food & Drink, PRYSM Design and PRYSM Medical.
www.prysmgroup.co.uk