15 May 2019
FINDING FIXED COST SAVINGS ON ARABLE FARMS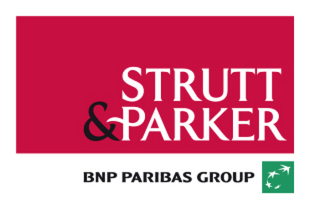 Making savings by reducing fixed costs can feel like a daunting task for many growers, but it can be easier than you think to identify where costs should be trimmed.
Strutt & Parker will be using the 2019 Cereals event to discuss smart ways for arable farmers to save money on their overhead costs.
George Badger, farming consultant and senior associate director for Strutt & Parker, says benchmarking figures show that the total labour and power costs on the top-performing units is under £300/ha, while it can be almost double that on the highest-cost farms.
"This suggests that there is scope to reduce fixed costs on many holdings by £100/ha or more."
Mr Badger says it is often possible to find areas where savings can found without the need to go forensically through the business accounts.
An easy starting point is for growers to look at their machine capacity.
For example, a good indication of the right size of combine required can be obtained by dividing the number of hectares harvested by the header width in metres.
"A farm with a well-utilised combine will cut some 70ha per metre of header width, with a 10m header managing at least 700ha. An under-utilised machine might cut less than half of that so, in that sort of situation, it might be worth looking at sharing with a neighbour."
Mr Badger says sharing a machine with a neighbouring farm does not have to involve a complicated joint venture.
"Collaboration can come in different forms and can be done informally," he says.
"Machinery can often simply be shared, and any cost differences because of relative usage invoiced between the two businesses. It may require some planning in terms of rotation to avoid clashes at times when both farms require the same machine. But combining is the most expensive operation costing around £66/ha, so there are savings to be made by sharing with a neighbour or looking at whether it would be better to use a contractor."
Similar calculations to the one for a combine can be made for other machines. A well-utilised 6m farm drill will cover 600ha of drilled area – or 100ha per metre of machine width – while a sprayer will cover at least 26ha of cropped area per metre of boom.
Mr Badger says making savings in labour is more difficult and employing the cheapest labour can be false economy as any cost savings can be lost in reduced yields.
"The priority should be recruiting the best staff and looking after them to maximise their productivity," he says.
"Bonus schemes based on farm performance can help to motivate employees, with BASIS training for managers and operators being a way of encouraging the attention to detail required to get the best results and reduce the costs per tonne of wheat produced.
"Good staff can also be critical to keeping down the costs of machinery. A workforce with the skills to service and maintain machines, rather than having to call out an engineer, should help to keep machines running for longer and more cheaply."
Visit the Strutt & Parker stand at Cereals to find out more about our benchmarking work and where to achieve cost savings on arable farms.