02 May 2019
NAAC AND CEREALS PARTNERSHIP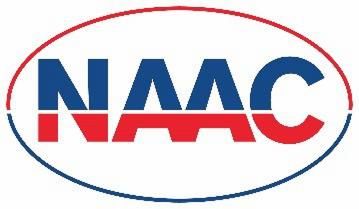 The National Association of Agriculture (NAAC) is delighted to join in partnership with the Cereals Event to support the biggest outdoor agricultural event in Europe.
Commenting, Duncan Russell, NAAC Chief Executive said, 'Over 91% of farmers are using a contractor and it is vital that contractors remain at the cutting edge of new technology and advances in UK farming. Cereals provides a unique opportunity to review current practices, see new machinery first-hand and get an insight into new agronomic developments. The NAAC represents an industry turning over an estimated billion pounds a year and it is vital that we keep this innovative sector at the very forefront of political and technological change.'
Contractors are likely to be interested in many of the seminars at the event, particularly the Innovation and Technology theatre, as an industry constantly seeking the next technological development which can improve their services, whilst benefitting their farmer customer's productivity and environmental footprint.
Agricultural contractors operate as 'farmers without land' and are land managers, advisors and protectors of the countryside, providers of skilled labour and suppliers of high capital cost machinery and professional services to land owners. As a result businesses need to be geared up for the future and the NAAC is pleased to be working with the Cereals event to allow NAAC members VIP access to the event on 12-13 June 2019.
For further information contact: Duncan Russell, NAAC Chief Executive on 01780 784631.