07 Jun 2019
NEW COMPANION CROP DRILL LAUNCHES AT CEREALS - THE FIRST OF ITS KIND TO MARKET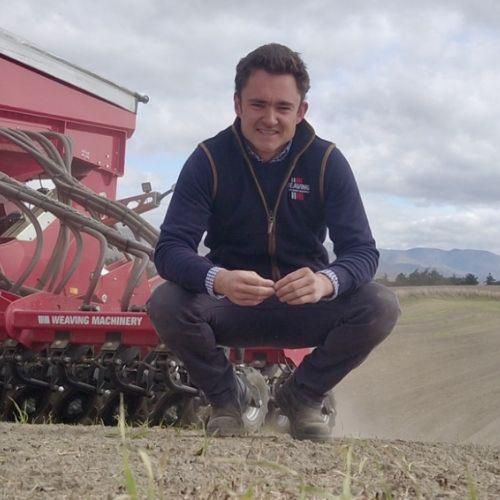 Weaving Machinery's drill promotes stronger protection and soil health for maize growers.
Weaving Machinery will unveil their new Companion Crop drill at Cereals 2019 on stand 503 – the first of its kind, specifically designed to boost protection against soil compaction for maize and cover crops. The Companion Crop will make its exclusive debut on day one of Cereals and is the next step forward in Weaving's decades long commitment to powerful no-till machinery.
The new drill has been manufactured in response to wide customer demand for a drill engineered to preserve soil structure when cultivating maize.
The drill is designed for zero-tillage systems but also works to drill cover crops within a more conventional cultivation system.
The Companion Crop drill works by going down the row when maize reaches about a foot in height, using three coulters to plant grass seeds in between each row. This allows the soil to hold a much better structure, and greatly reduces compaction during harvest time.
"Weaving Machinery helps take the difficulty out of growing maize," says Simon Weaving, Sales Manager at Weaving Machinery. "Whether you're focused on maize or looking for a better choice for your cover crop, the Companion Crop Drill is a simple but sophisticated piece of machinery that boosts soil health while reducing your workload stress."
Specifications of the IR6001M and the IR8001M
Designed and built in the UK
Mounted machine.
2 section fold.
8 row (27 coulters) or 6 row (21 coulters) machine.
Weaving small seeds applicator.
All electric metering.
320 L hopper.
Double disc opener coulter.
Rubber press wheel.
Sprung tension.
Simple pin depth control.
2 wing wheels either side of the machine to maintain frame's levelness or depth.
Hydraulic folding.
"The Companion Crop Drill is the first of its kind to make soil protection simple during maize production," adds Mr Weaving. "We're delighted to be sharing this first look of our exciting new drill with customers and friends at Cereals 2019. Our products are designed with the individual user in mind – to ultimately make their jobs easier and more productive, while benefitting the entire arable community at large."
Join Weaving Machinery at CEREALS 2019 (Stand 503) as they launch the latest addition to their drill range.