01 May 2019
SATAKE LAUNCHES NEW OPTICAL SORTER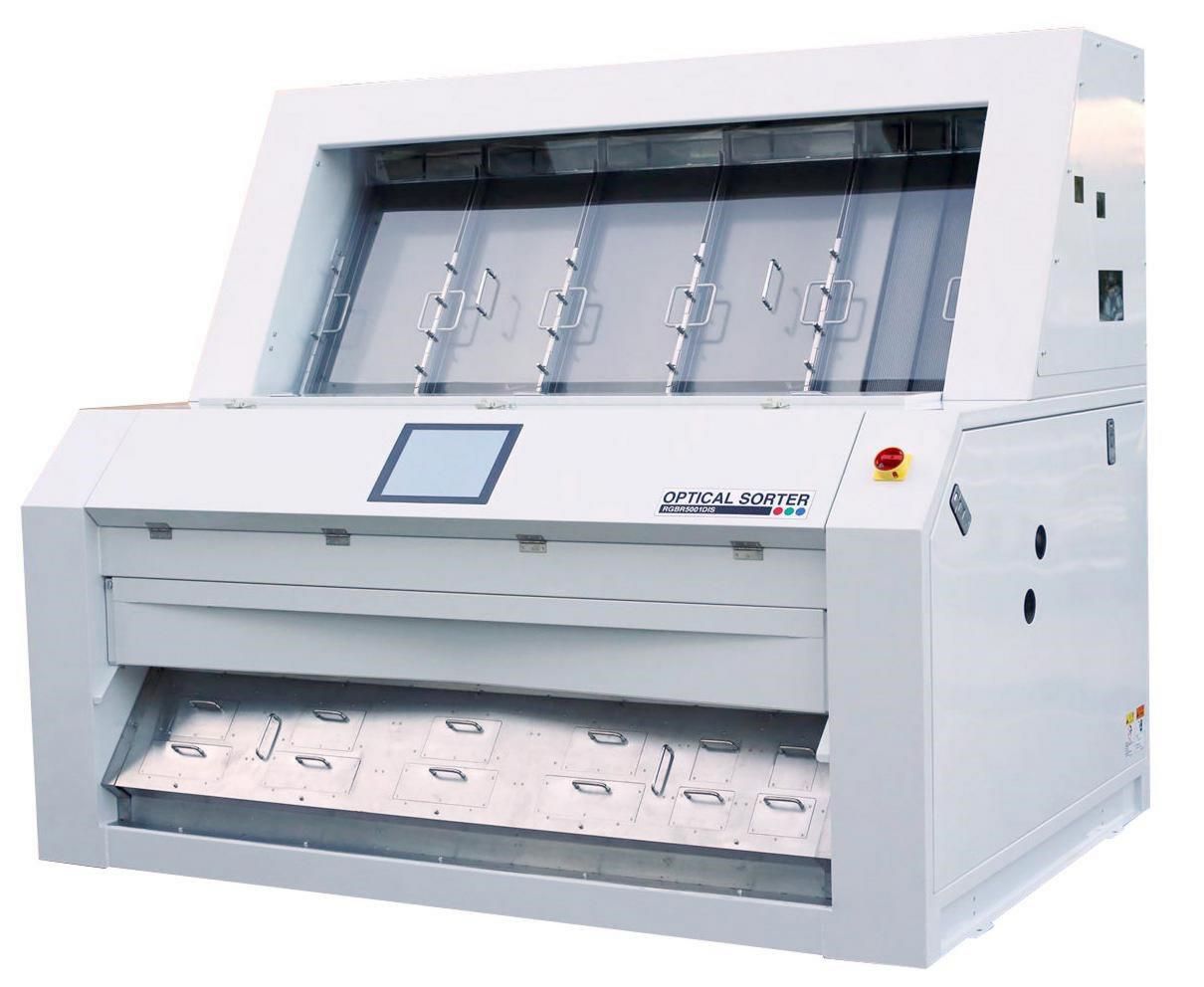 The RGBR optical sorter range offers a high capacity solution for removing discoloured, inorganic, deformed and foreign material which makes it compatible for a range of applications.
Featuring advanced InGaAs Infrared Technology, impurities such as glass, plastic, stones and other items that have similar colour to the accept product will be removed.
InGaAs Infrared Technology to remove inorganic material
Full RGB cameras to detect subtle colour differences
Shape recognition to sort by area and length
Mycotoxin reduction for maximum food safety & quality of grains
Extra wide chutes and three stage simultaneous sorting
4mm Ejector Pitch for optimum precision sorting
Satake 3S Smart Sensitivity System
Easy to use intuitive user interface
Automatic calibration system
Available as 3 Chute and 5 Chute
Visit us at Cereals Stand 958 to find out more about the extensive range of Sorters Satake offer and how they can consistently improve your product, reduce loss and therefore increase profits.
Visit our new website www.satake-europe.com or contact us on 0161 406 3888 to arrange a free of charge sample test and report or to visit our test facility.