17 May 2019
SEPARATE THE WHEAT FROM THE CHAFF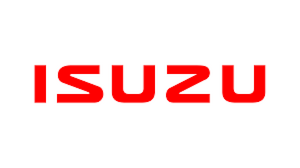 Pick-up an award-winning Isuzu D-Max at Cereals
Isuzu are pleased to announce the workhorse D-Max Pick Up as the official automotive partner of Cereals 2019, held on 12th & 13th June at Boothby Graffoe, Lincoln, Lincolnshire. Cereals is the leading technical event for the UK arable industry and provides a unique platform attracting industry leaders, opinion formers, politicians, high profile researchers and international visitors. The Isuzu D-Max is the perfect fit for farmers, agronomists and agri-businesses who need a hardworking, tough, reliable and award-winning pick-up.
The Isuzu D-Max's turbo diesel engine meets Euro 6 standards without the need for AdBlue, unlike most of its competitors. It has a 3.5 tonne towing capacity, over 1 tonne payload and provides a quiet, economical driving experience. The breadth of the Isuzu D-Max range also impresses; with single, extended and double-cab formats available, as well as a wide choice of trim levels.
As per previous D-Max models, Shift-On-The-Fly 4x4 is a key feature of the truck. The rotary dial allows the driver to select four-wheel drive as well as low range gears. Hill Descent Control and Hill Start Assist are fitted across the range.
Coupled with the attractive five-year/125,000-mile warranty package and 5 years' roadside assistance (in the UK & Europe), the Isuzu D-Max proved it was truly built for the rural professionals who use it.
Isuzu UK Head of Marketing, George Wallis commented: "We're really proud to be the official Automotive Partner of Cereals 2019 as it clearly demonstrates the D-Max's position as the most capable and durable working vehicle in the sector, whilst supporting the arable industry."
The award-winning Isuzu D-Max has already had a successful 2019, being crowned 'Pick-Up of The Year' at the 2019 WhatVan? Awards and in the Pick-up & 4x4 Pro Awards 2019 plus the Isuzu D-Max won best model in the 4x4 Magazine awards.
Now winning its 5th Award of 2019, Best Working Pick-up in the Professional Pickup & 4x4 awards. This success follows immediately on from winning the 2019 Best Workhorse Pick-up Award from Trade Van Driver, it just continues picking them up!
For more information on the award-winning Isuzu D-Max range visit www.isuzu.co.uk for further details.