31 May 2019
ZIEGLER ENTERS UK CULTIVATION MARKET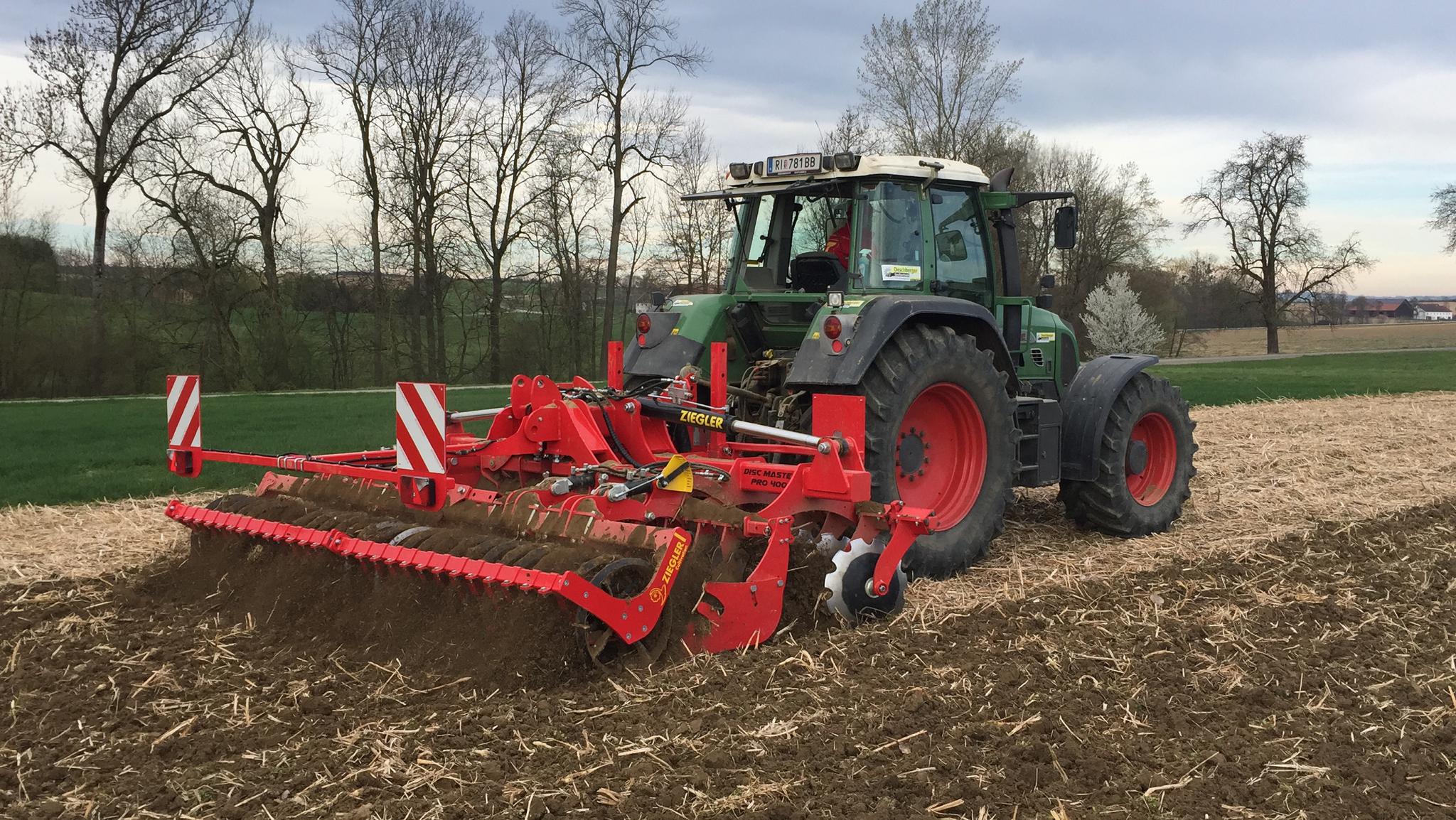 German machinery manufacturer Ziegler is launching its cultivation products in the UK via importer Abrey Agricultural, which will be showing the company's 5m DISC MASTER PRO cultivator at Cereals 2019.
Ziegler is based at Pottmes in Bavaria, and manufactures a range of disc and tined cultivators, Cambridge rolls and liquid manure tankers under its Ziegler Cultivation brand.
With its harvesting products it is also an OEM manufacturer for a range of other global names in the industry.
Abrey Agricultural, based at Saffron Walden, Essex, already supplies Ziegler's harvesting products in the UK, and is finding a ready market for its popular Four-Wheel turn header trailer, side knives and header extensions:
"We are delighted to add Ziegler's outstanding cultivation range to our portfolio. The machines are robustly built, efficient, and easy to use and maintain, which is exactly the combination of assets that busy British arable farmers are seeking", says Toby Abrey.
"Those British farmers who have already bought the Four-Wheel Turn header trailer regularly remark how much easier it makes towing the header behind the combine, and are impressed with its build quality. We believe they will soon be expressing similar opinions about the company's cultivation equipment".
The DISC MASTER PRO range of cultivators is available in mounted models of 3m, 4m and 4.5m or trailed models of 4m, 4.5m, 5m, 6m and the new 7m model which is new to the market this season. All models wider than 3m fold to under that width for road transport.
All models are fitted with 56cm diameter 5mm thick cultivating discs, which are individually mounted on maintenance-free, permanently lubricated SKF bearings.
This style of mounting helping the machine maintain consistent cultivation depth and excellent contour following. Their rubber damping elements enable the discs to trip clear of obstructions like embedded stones and automatically reset to the desired working depth.
The cultivators are robustly built with the combination of their weight (the 5m model on show weighs 5.4 tonnes and typically needs 180hp) and strength of their discs ensures effective penetration in all conditions and soil types.
Two designs of disc are offered according to buyer's preference – a conventional notched disc and a scalloped alternative. They are made of a hard-pressed steel, which ensures a long working life.
Depth adjustment on models up to 4.5m working width is via a manual system, with a hydraulic system being available as an option. The hydraulic system is fitted as standard on the 5m, 6m and 7m models.
Under beam clearance of 87cm and a 90cm gap between the two gangs of discs aid efficient soil and trash flow, enabling the machines to achieve high working speeds – typically 12kph - 18kph.
Ziegler offers six different designs of rear roller to provide effective consolidation and germination of weed and volunteer seeds in a wide range of soil types.
They are a cage roller; roof ring roller; U-beam; double U-beam; steel ring and spring balance. The company also offers the option of a harrow which can be run before or behind the roller to finish the seedbed.
Machines can be fitted with a seeding kit for sowing oilseed rape or cover crops, with a specially designed pedestal ensuring loading and managing the seeder is simple and safe.
Stand 1023 at Cereals 2019