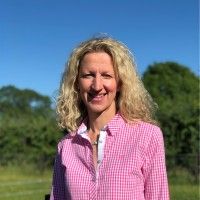 Jill Hewitt
Jill Hewitt is the NAAC's Chief Executive, and has been part of the team since 2001.
Jill grew up on a farm in Lincolnshire and is passionate about all things farming. In 1999 she was awarded a Winston Churchill Memorial Scholarship and, in 2006, completed the Institute of Agricultural Management's (IAGrM) Leadership Development Programme. Jill is a Fellow of the IAGrM, and is also a member of the BASIS Board, the Voluntary Initiative Board, the Defra Agricultural Productivity Taskforce and the Farm Safety Partnership Board, alongside numerous industry committees.
In her free time, Jill enjoys watching her sons play rugby, supports Leicester Tigers and enjoys walking her puppy, Bramble.