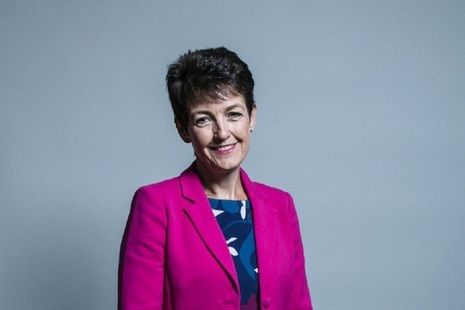 Jo Churchill
Minister for Agri-Innovation and Climate Adaptation
,
Defra
Jo was brought up in East Anglia and now lives in Bury St Edmunds with her husband. They have four daughters.
Jo's early career was in retail, site development and the building industry. As a mature student, Jo achieved first class degrees at both BSc and MSc levels, and then began to study for a PhD in Small and Medium Sized Enterprise and Social Responsibility with a focus on worker health at the University of Nottingham.
Jo became involved in politics as a cancer campaigner while receiving treatment for her second bout of cancer, speaking in Parliament to campaign for better cancer services and support. She then became a County Councillor and took on an executive function with a focus on Economic Development, Environment, Education and Tourism.
Jo was elected MP for Bury St Edmunds in 2015 as the first woman to serve in the role. She was re-elected in 2017 and 2019 with the biggest majority in the constituency's history. In 2016 she became a PPS, and in 2018 she was appointed an Assistant Government Whip.
In 2019, Jo was appointed Parliamentary Under Secretary of State for Prevention, Public Health and Primary Care, helping lead the government's response to the Coronavirus pandemic. In September 2021 she was appointed Parliamentary Under Secretary of State at Defra with a focus on innovation in agriculture, net zero and climate adaptation.