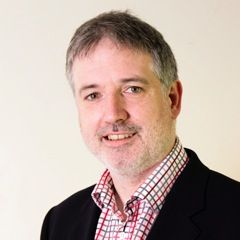 Jon Foot
Head of Environment and Resource Management
,
AHDB
Jonathan is the Head of Environmental at the AHDB. He has over 15 years environmental experience from working in the energy industry where he integrated 'net zero' into the strategy to ensure that EDF Energy could lead the decarbonisation of the UK's energy supply. Prior to working in the energy sector, he held roles where agriculture and land management were central to the delivery of environmental improvements (i.e. control of ammonia emissions in agriculture, Tir Gofal agri-environment scheme). Jonathan is also an IEMA Fellow and Group Chair for the IEMA Climate Change and Energy Network.
Jonathan strongly believes that the challenges we're facing in agriculture and horticulture are just as pressing. The UK government has committed the Country to achieving net zero by 2050. As a sector we must ensure we provide safe, sustainable and affordable food whilst addressing climate change and wider environmental concerns. These issues present a fundamental challenge to our sector, but through integrating good environmental and welfare standards for the food we produce we can be climate ready whilst developing more sustainable business opportunities.
As Chair of the IEMA Climate and Energy Network Jonathan stated that "We want to see every IEMA professional, no matter where they are in their career, committing to take positive action to deal with the Climate and Environment Emergency and, to develop targets and goals to help them realise this ambition both in the workplace and at home. As environmental and sustainability practitioners we need to be ambassadors and to be leading by example." He will be calling today for agronomists to do the same when they are supporting growers.