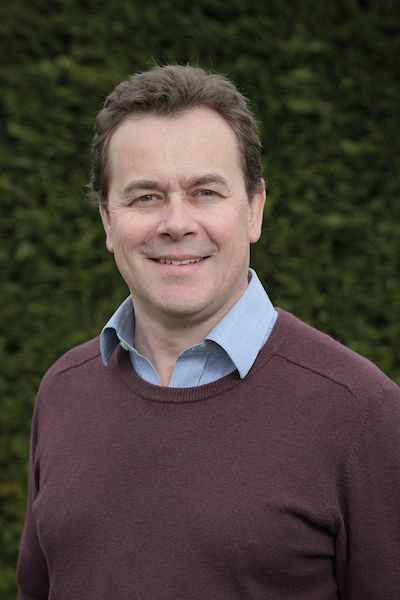 Julian Gairdner
Chief Commercial Officer
,
Map of Ag
Julian has over 25 years' experience in farm management, media & communications, rural services and digital/data in both the United Kingdom and New Zealand.
He has worked right across the agri sector as a former agronomist and farm management consultant in East Anglia (UK), editorships and ultimately digital director at Farmers Weekly Group (UK), head of digital and data for NZX Agri (NZ) and heading up digital strategy for PGG Wrightson (NZ).
Julian returned to the UK in late 2017 after nearly five years in NZ and in early 2018 became Managing Director of Rezare Systems UK, a subsidiary of NZ's leading bespoke agri-software business specialising in solutions for nutrient management, genetics recording, pasture management/farm systems, and data management in pastoral farming and the agri-food sector.
Rezare was purchased by Map of Ag in June 2020 at which point Julian became Map of Ag's chief commercial officer.
Julian's experience across arable and livestock in both the UK and NZ has given him a broad and deep knowledge of farming systems in both countries and a very comprehensive understanding of the role digital and data can play in the future of the agriculture and agri-supply sectors.
Julian has been a past director and chairman of the Oxford Farming Conference and holds a BSc (Hons) in Agricultural Business Management from Wye College, University of London, and a Post-Graduate Diploma (distinction) from the London School of Journalism. He has in the past been a BASIS-qualified agronomist.