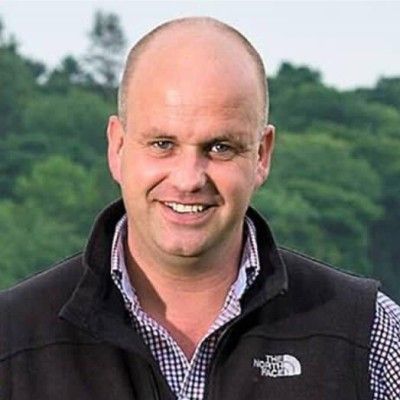 Richard Price
Estate Manager
,
Tetworth Hall Estate
Richard is from a farming family in Shropshire. Having completed a YTS apprenticeship in agriculture in 1991, he progressed to a 3-year sandwich course at Warwickshire College, completing in 1995.
He worked for Jim Yarrow at the Pilkington Estate for a number of years after college. Jim was quite a task master expecting a high standard of husbandry and detail, with a mantra of 'just about isn't good enough'.
Richard had a year out to work on a harvest crew throughout the Midwest of USA, then returned to take up the position of Assistant Manager in 1999. At the age of 27, Richard started as Farm Manager at the Warwickshire College farms, managing quick growth and a restructure of all the enterprises.
In 2008, Richard moved to the Lowther Estate in Cumbria as Farms Manager. This job evolved over his 10-year tenure, winning Farmers Weekly Farm Manager of the Year in 2013 and Northern Farmer of the Year in 2014. This position developed into Director of Farming for the Lowther group.
Richard, his wife Clare and 5-year old son Mathew, are now at the Tetworth Hall Estate in Bedfordshire, where Richard is Estate Manager for the Cook family. Tetworth Hall Estate is 2500 acres, consisting of arable, grassland, residential/commercial portfolio, shoot and tenant farms. Richard is a Fellow of the Royal Agricultural Society, a Chartered Environmentalist and a mentor for the Henry Plumb foundation. Richard has been a council member for the last five years for the Institute of agricultural management and supports the YFC and supporting new entrants into the industry.